<!- mfunc feat_school ->
Featured Programs:
Sponsored School(s)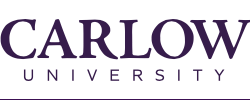 <!- /mfunc feat_school ->
What is respiratory therapy and what is a respiratory therapist? – Respiratory therapists diagnose, assess, monitor, and treat patients suffering from dysfunctions of the cardiopulmonary system, including any type of disease or disorder that impacts breathing and lung capacity. Respiratory therapy continues to be a vital part of patient care due to rising incidences of chronic lung conditions and diseases, such as chronic bronchitis, COPD, and emphysema, and most recently, complications that arise from COVID-19 infection.
<!- mfunc search_btn -> <!- /mfunc search_btn ->
According to the American Lung Association, COPD is the third leading cause of death in America. It is also estimated that nearly 24 million U.S. adults have evidence of impaired lung function. Further, it is estimated that 10.1 million Americans reported a physician diagnosis of chronic bronchitis in 2011, and an estimated 4.7 million Americans have been diagnosed with emphysema at some point in their lives.
Becoming a respiratory therapist and serving as a vital part of the allied healthcare team means meeting specific education, certification, and state licensing requirements.
Meeting the Education Requirements to Become a Respiratory Therapist
A college education in respiratory therapy is a standard requirement in the field. All states that license respiratory therapists (Alaska is currently the only state that does not) require RT license candidates to complete an accredited degree program in respiratory care recognized by the Commission on Accreditation for Respiratory Care (CoARC).
To date, there are 441 accredited CoARC programs across the U.S. Nearly all states have at least one campus location that houses a CoARC-accreditted program.
The vast majority of CoARC-accredited respiratory therapy degree programs result in an associate's degree (AS, AAS) or a bachelor's degree (BS), while far fewer result in a master's degree.
The minimum requirement for licensure in all states that license respiratory therapists is an associate's degree that includes two full academic calendar years of study and a clinical experience.
Bachelor's degree programs, however, are gaining in popularity to meet the demand of today's employers, many of which look for RT with more advanced education.
Regardless of the degree earned, all CoARC-accredited programs aim to produce graduates proficient in certain key areas:
Oral and written communication skills
Respiratory care
Biomedical/natural sciences
Social/behavioral sciences
All accredited programs include specified respiratory care content to include curriculum that covers:
Care of the adult, pediatric, and newborn patient
Provision of healthcare services to patients with transmissible diseases
Community respiratory health
Fundamental principles of evaluating current scientific literature
Disease management
Health promotion
Legal and ethical aspects of respiratory care practice
Respiratory therapy programs always include classroom, laboratory, and clinical experiences designed to promote an understanding of all aspects of respiratory care. Coursework in an accredited respiratory care degree program would include courses in:
Cardiopulmonary physiology
Neonatal respiratory care
Clinical application of respiratory care
Pharmacology
Respiratory health promotion/disease prevention
Respiratory Therapist Certification Requirements
National certification through the National Board for Respiratory Care, Inc. (NBRC) is a standard requirement and the basis for licensing among all state Boards of Respiratory Care.
<!- mfunc feat_school ->
Featured Programs:
Sponsored School(s)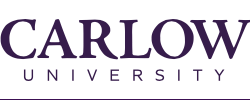 <!- /mfunc feat_school -><!- mfunc search_btn -> <!- /mfunc search_btn ->
After completing a CoARC-approved respiratory therapy degree program, candidates for state licensure must take and pass the Therapist Multiple-Choice (TMC) Examination to earn the Certified Respiratory Therapist (CRT) examination, which is the basis for licensing in nearly all states. In some states, graduates of associate-level respiratory care programs and students of bachelor's programs that have completed requisite coursework may apply for temporary licensure before taking the CRT exam, which allows them to begin working in the field while preparing to take the examination.
Respiratory therapists also frequently choose to pursue the Registered Respiratory Therapist (RRT) credential, the advanced-level credential in the field of respiratory care. As of January 2015, the RRT credential became the standard for licensing in Ohio and California, and other states are likely to follow suit in the coming years.
It is important for respiratory therapists to understand that, although their state licensing board may require them to possess only the CRT credential for initial licensure, many employers are now demanding that candidates for respiratory therapy jobs possess the RRT credential, as well. For example, it is common for respiratory therapists working in a critical care setting to be required to possess the RRT.
Meeting State Licensing Requirements
State licensure is mandatory for respiratory therapists practicing in the U.S., with the exception of Alaska. Although the requirements for licensure are similar from one state to the next (e.g., education and certification requirements), the application process may differ somewhat according to the state licensing board. Candidates for licensure should carefully study their state's licensing requirements to ensure they have met or exceeded qualifications for licensure.
Just a few of the typical requirements for licensing include:
A completed, signed, and notarized application for licensure
Requesting transcripts to be sent directly from the educational institution to the state licensing board
Requesting verification of credentials to be sent directly from the NBRC to the state licensing board
Background check/fingerprinting
The submission of a licensing/application fee
Maintaining Proficiency through Continuing Education
To maintain a valid respiratory therapy license, respiratory therapists must abide by their state licensing board's renewal requirements. Respiratory therapist licenses are typically valid for one to three years and must be renewed before the end of each renewal period.
State licensing boards and the National Board for Respiratory Care require RTs to complete specific continuing professional education requirements. Continuing education in respiratory therapy ensures that practicing RTs are kept abreast of new developments in the field so as to be able to continue offering the highest quality respiratory care services.
Continuing education is often vital to ensuring that respiratory therapists are familiar with the latest information regarding therapeutic and diagnostic techniques, which allows them to provide the safest and most effective care.
Respiratory care continuing education is often either provider-directed or learner-directed, and many programs and courses are offered online. Many states require respiratory therapists to complete a specific number of their required continuing education hours/credits in professional ethics, medical ethics, or the legal aspects of healthcare.
Although approved continuing education providers may vary from one state to the next, it is typical for licensing boards to recognize continuing education from the following providers:
Accreditation Council for Continuing Medical Education
NBRC Advanced certification (Adult Critical Care Specialist, Neonatal/Pediatric Respiratory Care Specialist, Registered Pulmonary Function Technologist, Sleep Disorders Testing and Therapeutic Intervention Respiratory Care)
American Academy of Sleep Medicine
American Association for Cardiovascular and Pulmonary Rehabilitation
American College of Cardiology
American College of Chest Physicians
American Heart Association
American Lung Association
American Medical Association
American Nurses Association
American Society of Anesthesiologists
American Thoracic Society
National Society for Cardiopulmonary Technologists
Programs accredited by the American Association for Respiratory Care