Like many allied healthcare professions, the field of respiratory therapy is booming. The Bureau of Labor Statistics (BLS) reported that, as of 2012, there were 119,300 respiratory therapists employed in the United States. By 2022, the number of respiratory therapist jobs is expected to increase 19 percent due in part to an aging baby boomer population and the likelihood of increased incidences of cardiopulmonary diseases and disorders like pneumonia, COPD, emphysema, and lung cancer.
<!- mfunc feat_school ->
Featured Programs:
Sponsored School(s)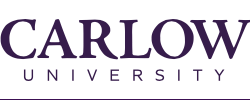 <!- /mfunc feat_school -><!- mfunc search_btn -> <!- /mfunc search_btn ->
The employment of respiratory therapists is higher in some parts of the country than others, due to the overall size of the population and state age demographics (e.g., a large senior population). The BLS reported that, as of May 2013, the states with the highest employment level of respiratory therapists were:
California: 14,160 employed respiratory therapists
Texas: 10,160 employed respiratory therapists
Florida: 7,470 employed respiratory therapists
New York: 5,980 employed respiratory therapists
Ohio: 5,880 employed respiratory therapists
Further, the industries and employment settings with the highest number of respiratory therapist jobs, according to the BLS, were:
General medical and surgical hospitals: 89,460 jobs
Specialty hospitals: 6,270 jobs
Skilled nursing care facilities: 3,860 jobs
Physician offices: 3,110 jobs
Consumer goods rental: 2,970 jobs
Find Respiratory Therapist Career Info For Your State
A Career in Respiratory Therapy: Respiratory Therapist Job Description
The job duties of a respiratory therapist will vary depending on the level of supervision, type of healthcare facility, and the respiratory care services provided by the facility they work for. Still, the general job description for virtually all respiratory therapists is quite similar.
Respiratory therapists have the same, major job duty: to assist patients who suffer from cardiopulmonary problems, such as infections and chronic diseases. Their work is always performed under the direct supervision of a physician, and their responsibilities always encompass evaluating, diagnosing, and treating disorders that affect breathing.
Respiratory therapists perform diagnostic cardiopulmonary evaluations and respiration therapy treatments designed to treat patients with deficiencies and dysfunctions of the cardiopulmonary system. Cardiopulmonary evaluation involves acquiring, analyzing, and interpreting data that is obtained from diagnostic tests and specimens.
Jobs for respiratory therapists, although largely found in critical care hospitals, may be located in a number of healthcare settings, such as skilled nursing homes, surgical hospitals, outpatient care centers, rehabilitation centers, sleep disorder clinics, and patient transport systems (e.g., ambulance and life flight services). As such, job duties differ according to facility.
For example, respiratory therapists in acute-care settings are responsible for operating and maintaining acute care ventilators for both short- and long-term mechanical ventilation of adults, pediatrics, and neonates, while respiratory therapists in skilled nursing homes are often responsible for administering oxygen therapy and aerosol therapy, airway maintenance, and tracheal suctioning.
Because respiratory therapists treat patients of all ages, respiratory therapy jobs are often found in every setting, from a neonatal intensive care unit to a nursing home.
Basic job duties and responsibilities of a respiratory therapist include:
Conducting and monitoring prescribed therapeutic and diagnostic procedures
Maintaining artificial and natural airways
Performing pulmonary function testing
Performing hemodynamic monitoring and other physiologic monitoring
Documenting information to a patient's medical record/maintaining accurate and complete records
Communicating assessments and updates with members of the healthcare team
Assembling, maintaining, and calibrating respiratory therapy equipment
Identifying and remedying respiratory care equipment malfunctions
Communicating with patients and patient families
Educating patients on disease prevention and lung health
Educating patients on the use of inhalers and inhalation devices
Performing testing to assist in diagnosis, treatment, and research
Job descriptions often detail the methods and procedures candidates must be skilled in, such as:
Application and monitoring of medical gases
Environmental control systems
Humidification systems
Aerosols
Inhaled medications
Ventilator support
Bronchopulmonary drainage/hygiene
Pulmonary rehabilitation
Postural drainage
Cardiopulmonary resuscitation
Airway management
Intubation/tracheotomy
In addition to basic job responsibilities and duties, many employers seek candidates who possess the following:
Strong communication skills
Responsible and trustworthy demeanor
Excellent social skills
Ability to work with well with a medical team and under the direct supervision of a physician
Respiratory Therapist Job Qualifications
In all 49 states that license respiratory therapists, a current and valid state license is required to legally practice respiratory therapy.
National Board for Respiratory Care (NBRC) certification is used as the standard for state licensure. Although the Certified Respiratory Therapist (CRT) credential is required for licensure in virtually all states that require licensure, many employers require job candidates to possess the Registered Respiratory Therapist (RRT) credential, an NBRC credential that demonstrates advanced skills in respiratory care. As of January of 2015, the RRT became the base requirement for licensure in Ohio and California, with other states likely to implement the same requirement in coming years.
Further, many employers look for respiratory therapists who possess specialty certification through the NBRC, such as:
Sleep Disorders Testing and Therapeutic Intervention Respiratory Care Specialist (SDS)
Registered Pulmonary Function Technologist (RPFT)
Neonatal/Pediatric Respiratory Care Specialist (NPS)
Certified Pulmonary Function Technologist (CPFT)
Adult Critical Care Specialty (ACCS)
Other required certifications for respiratory therapist jobs often include:
ACLS: Advanced Cardiovascular Life Support
BLS/CPR: Basic Life Support CPR course for CPR victims of all ages
NRP: Neonatal Resuscitation Program
PALS: Pediatric Advanced Life Support
Many employers also seek candidates for respiratory therapist jobs who are members of the American Association for Respiratory Care (AARC) and/or the state counterpart.