According to the Commission on Accreditation for Respiratory Care (CoARC), there were 8,132 graduates of CoARC-accredited respiratory therapy programs in 2012. This represents a 12.8 percent increase over the three-year period leading up to 2012.
<!- mfunc feat_school ->
Featured Programs:
Sponsored School(s)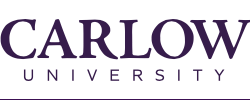 <!- /mfunc feat_school -><!- mfunc search_btn -> <!- /mfunc search_btn ->
Becoming licensed as a respiratory therapist in the U.S. (All states but Alaska require state licensure) requires, among others things, the completion of a respiratory therapy degree program that is accredited by the Commission on Accreditation for Respiratory Care (CoARC).
Find Respiratory Therapist Education Info For Your State
What is CoARC?
Before the creation of CoARC, the Committee on Allied Health Education (CAHEA) was the accrediting body for respiratory programs in the U.S. Upon the dissolution of CAHEA in 1996, the Committee on Accreditation for Respiratory Care became its successor accreditation organization, serving as the recommending body for newly created Commission on Accreditation for Allied Health Education Programs (CAAHEP).
In 2008, however, the Committee on Accreditation for Respiratory Care became the Commission on Accreditation for Respiratory Care (CoARC) and, as of 2009, has served as the freestanding accrediting body for respiratory care school programs.
To earn accreditation through CoARC, schools must undergo a rigorous process of voluntary peer review and meet or exceed the minimum accredited standards developed by CoARC.
Respiratory care degree programs accredited by CoARC are located in educational institutions that are accredited by a regional or national accrediting agency that is recognized by the U.S. Department of Education. These programs are granted authority to award graduates an associate's degree or higher.
According to CoARC, the accreditation of respiratory therapy school programs provides consumer protection; advances and enhances the profession; and protects the quality of respiratory therapy education.
Breaking it Down: CoARC Accredited School Programs
As of December 31, 2013, there were a total of 441 respiratory care programs (includes satellite programs) accredited by CoARC throughout the United States. Of these programs, 86 percent resulted in an associate degree, and 13 percent resulted in a bachelor's degree. The remaining three programs (1 percent) result in a master's degree.
The minimum educational requirement in all states (including Washington D.C.) that license respiratory therapists is an associate's degree, although it is becoming increasingly commonplace for respiratory therapy candidates to pursue bachelor's degree programs as a way to broaden their career choices and opportunities. The Bureau of Labor Statistics reports that many employers are now seeking respiratory therapists who hold bachelor's degrees in respiratory care.
CoARC-accredited degree programs can be further broken down by degree types/combinations, which include (along with their percentage):
Associate of Science (AS) degree: 215 programs (48.8 percent)
Associate of Applied Science (AAS) degree: 161 programs (36.5 percent)
Bachelor of Science (BS) degree: 57 programs (13 percent)
The number of bachelor degree programs accredited by CoARC has increased more than 16 percent since 2011.
There are also 3 programs that result in as Associate in Specialized Technology (AST) degree, 2 programs that result in an Associate in Occupational Studies (AOS) degree, and 3 programs that resulted in a Master's of Science (MS) degree. Respiratory therapists interested in teaching or directorial positions often pursue master's degrees in respiratory therapy.
CoARC-accredited respiratory therapy programs may be housed in a number of educational institutions, including (and their percentage):
Community/junior colleges: 252 programs (57.1 percent)
Four-year colleges/universities: 96 programs (21.8 percent)
Academic health sciences centers/medical centers: 12 programs (2.7 percent)
Career/technical colleges: 7 programs (1.6 percent)
U.S. military facilities: 2 programs (.5 percent)
The majority of associate degrees are offered at community or junior colleges (57 percent), while four-year colleges and universities account for 10.6 percent of all associate degrees accredited by CoARC.
Among the 8,132 graduates of CoARC-accredited programs in 2012, 89.6 earned an associate degree, a 1 percent decrease from 2011 and a 5 percent increase from 2010. Another 10.4 percent of the graduates in 2012 earned a bachelor's degree, a 30.3 percent increase since 2011 and a 9.6 percent increase since 2010. This highlights the trend toward bachelor's degrees in the profession.
Although CoARC does not track degree advancement programs, it is expected that these programs are also increasing in popularity as currently practicing respiratory therapists continue to recognize the value of achieving an advanced degree. CoARC recognizes advanced degree programs as programs designed to meet the needs of practicing respiratory therapists who have already completed an accredited respiratory care program but are returning to school to attain an advanced degree (e.g., AS to BS or BS to MS).
The Components of CoARC-Accredited Respiratory Therapy Programs
CoARC has established clearly defined minimum requirements for respiratory therapy programs holding accreditation. All programs must be at least two academic years of full-time instruction in length. They must also be designed as to ensure that graduates are competent in interpersonal and communication skills so that they are able to effectively interact with diverse populations and possess problem-solving strategies in patient care settings.
Content requirements for respiratory therapy degree programs are also specific. For example, all CoARC programs must have content in:
Biomedical/natural sciences
Oral and written communication skills
Respiratory care
Social/behavioral sciences
The biomedical/natural sciences content must include the following:
Cardiopulmonary anatomy and physiology
Cardiopulmonary pathophysiology
Chemistry
Human anatomy and physiology
Microbiology
Pharmacology
Physics
A program's respiratory care content must include the following:
Care of the adult, pediatric, and newborn patient
Community respiratory health
Disease management
Education
Fundamental principles of evaluating current scientific literature
Fundamental principles of healthcare reimbursement
Health promotion
Legal and ethical aspects of respiratory care practice
Medical emergencies
Medical ethics
Provision of healthcare services to patients with transmissible diseases
Provision of services for and the management of patients with special needs
The accreditation process also ensures that all respiratory therapy programs are substantially equivalent in terms of course content, learning experiences (clinical and laboratory), and learning materials. All programs must have a clinical component, and clinical educational experiences must be documented at each clinical site.