Although exact statistics are not readily available, the Arkansas Society for Respiratory Care reports that there are more than 500 RT members of this professional association.
<!- mfunc feat_school ->
Featured Programs:
Sponsored School(s)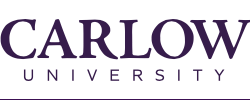 <!- /mfunc feat_school -><!- mfunc search_btn -> <!- /mfunc search_btn ->
Respiratory therapists—referred to as respiratory care practitioners—are regulated and licensed by the Arkansas State Medical Board, which has the responsibility of protecting the health, safety, and welfare of the citizens of Arkansas by providing them with the highest quality health care. The Medical Board has assumed licensing responsibilities for all other allied health professions in Arkansas, as well.
If you want to become respiratory therapist in Arkansas, there are a number of steps that must be taken:
---
Step 1. Complete an Approved Educational Program in Respiratory Therapy
To become a respiratory therapist in Arkansas, the first step is to complete an RT program that is accredited by the Commission on Accreditation or Respiratory Care (CoARC).
<!- mfunc feat_school ->
Featured Programs:
Sponsored School(s)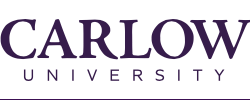 <!- /mfunc feat_school -><!- mfunc search_btn -> <!- /mfunc search_btn ->
The minimum educational requirement for achieving RT licensure in Arkansas is an associate's degree (AAS or AS), although many choose to complete a bachelor's degree to remain competitive in the field and set themselves up for additional career opportunities.
There are currently 11 CoARC-accredited respiratory therapists programs in Arkansas, three of which are B.S. degrees.
A degree program in respiratory therapy prepares students to administer therapeutic medical gases, provide appropriate medical assistance to support respiration, administer cardiopulmonary resuscitation, administer drugs given through inhalation procedures, and perform diagnostic pulmonary function testing.
Typical courses found within a respiratory therapy degree program may therefore include:
Anatomy and physiology
Medical terminology in respiratory care
Cardiopulmonary diagnostics
Pulmonary diseases
Mechanical ventilation
---
Step 2. Pass the Certified Respiratory Therapist (CRT) Examination
Upon successfully completing a respiratory therapist degree program, you must take and pass the CRT exam. The CRT examination is administered by the National Board for Respiratory Care (NBRC).
The CRT examination is an entry-level examination that is recognized by all 49 states that license respiratory therapists. To qualify to take the CRT examination, you must have completed a CoARC-accredited program.
You may qualify to take the CRT examination if you are in the process of completing a bachelor's degree program and have fulfilled the requirements to sit for the CRT examination. You must provide the NBRC with a certificate of completion from your college or university showing that you have completed all the necessary requirements to sit for the examination.
The CRT examination is administered at AMC Testing Centers throughout the country. You can register and schedule to take the examination online through AMC. There are AMC testing centers in Fayetteville and Little Rock. The content outline for the CRT examination can be found here.
---
Step 3. Apply for a Respiratory Therapist License in Arkansas
You may apply for licensure as a respiratory therapist license in Arkansas upon passing the CRT examination.
Note: You may also apply for a temporary permit if you have not yet taken the CRT examination but you wish to begin practicing respiratory therapy. Temporary permits are only issued when all other details of the application process have been completed. Temporary permits must be requested in writing and a fee of $35 must accompany the request. Temporary permits are valid for only six months.
To apply for a respiratory therapist license in Arkansas, you must have completed a CoARC-accredited program, passed the CRT exam, and completed the Respiratory Therapy Licensure application packet in its entirety. You must include the following with your completed, signed, and notarized application:
Check or money order (made payable to ASMB) for $75
A passport-style photograph attached and certified by a notary public
Copy of driver's license or passport
The following documents must be sent to the Board directly from their primary sources:
NBRC Certification Verification
Verification of education and training
Your application packet and required documentation must be sent to:
Arkansas State Medical Board
ATTN: Mandi Roberge
1401 West Capitol Avenue, Suite 340
Little Rock, AR 72201
---
Step 4. Maintain your Respiratory Care Practitioner License
Respiratory therapist licenses in Arkansas are maintained by completing at least 12 continuing education hours each year. You must renew your license annually on or before your birth month. You can expect to receive renewal notification about 60 days prior to the end of your birth month. The cost of annual renewal is $30.
Continuing education for respiratory therapists is often found at area hospitals and through professional associations like the Arkansas Society for Respiratory Care. The Society for Respiratory Care is also a good source for employment opportunities.
The Arkansas Society for Respiratory Care maintains a list of all Arkansas hospitals, although some of the largest in the state include:
Baptist Health Medical Center
University of Arkansas for Medical Sciences
St. Vincent Infirmary Medical Centers
Arkansas Children's Hospital
St. Joseph's Mercy Health Center
Baptist Health Medical
Jefferson Regional Medical Center
Advanced national certification through the NBRC has become commonplace in the respiratory therapy field, with many employers now seeking respiratory therapists who possess the Registered Respiratory Therapist (RRT) credential. To qualify to sit for the RRT exam, you must first possess a CRT credential and have graduated from a CoARC-accredited respiratory therapy educational program. The RRT examination consists of a written portion and a clinical simulation portion, both of which must be passed to earn the credential. The topics covered in the RRT examination include:
Application and analysis of clinical data
Recall
Equipment and therapeutic procedures
Like the CRT examination, you must schedule and take the RRT examination through an AMP testing center.