Through the Respiratory Care Practice Act and the regulation of respiratory care practitioners, the Respiratory Care Board of California is responsible for ensuring the safety of the citizens of California. The Board has issued more than 34,000 Respiratory Care Practitioner (RCP) licenses to qualified applicants in the state.
A 2007 California Respiratory Care Practitioner Workforce Study found that a serious shortage of RCPs is expected in California in the coming years. This is largely due to the fact that California has a growing population of people 65 and older, which represent the most common users of respiratory care services.
If you want to become licensed as a respiratory care practitioner in California, there are a number of steps you must complete:
---
Step 1. Complete a Degree Program in Respiratory Therapy
The first step to becoming licensed as a respiratory therapist in California is to complete an associate's degree program in respiratory therapy, at minimum. However, a number of schools offer respiratory therapy programs at the bachelor's level due to the increasing demand for advanced skills.
<!- mfunc feat_school ->
Featured Programs:
Sponsored School(s)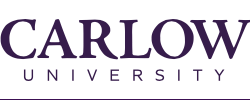 <!- /mfunc feat_school -><!- mfunc search_btn -> <!- /mfunc search_btn ->
Whether you choose to complete an AS/AAS or BS degree in respiratory therapy, your program must have received accreditation through the Commission on Accreditation for Respiratory Care (CoARC).
There are currently 38 CoARC-accredited respiratory therapy degree programs in California. All of these include a clinical practice component at local hospitals and courses in human anatomy, physiology, chemistry, physics, microbiology, and mathematics.
Core coursework in respiratory therapy often includes:
Respiratory therapy procedures
Introduction to respiratory anatomy and physiology
Applied science for respiratory therapy
Mediated studies in respiratory therapy
Respiratory therapy pharmacology
Interprofessional patient competencies
A few months before completing your program you will become eligible for a temporary work permit that will allow you to begin working under the direct supervision of a licensed respiratory care practitioner before taking the RRT examination required for licensure.
A temporary work permit allows you to work for up to 90 days while you prepare to take the multiple-choice and clinical simulation components of the RRT examination. You must identify yourself as a Respiratory Care Practitioner Applicant while working under a work permit.
Your school will instruct you to furnish the following items to the Board in order to receive your temporary permit:
A complete application (see Step 4)
A fingerprint clearance
Verification of expected date of graduation from a respiratory therapist degree program
If you complete both components of the RRT exam and apply for a license within 90 days of receiving your temporary permit, you will not need to resubmit fingerprints for a background check with your license application.
The Board generally issues work permits within 10 days of receiving the necessary documentation. You can find more information on obtaining a work permit by contacting the Board at 1-866-375-0386 (in California), at 916-999-2190, or at rcbinfo@dca.ca.gov.
---
Step 2. Pass the Required Examinations and Earn the RRT Credential
Before January 2015, the Respiratory Care Board of California accepted the National Board of Respiratory Care (NBRC) basic CRT (Certified Respiratory Therapist) credential as meeting the basic requirements for a state license.
As of January 1st, 2015, you are required to pass both the multiple-choice and clinical simulation components of the National Board of Respiratory Care (NBRC) RRT (Registered Respiratory Therapist) exam to meet requirements for an RT license through the Respiratory Care Board of California. The CRT credential no longer meets the minimum requirements for licensure in California.
To qualify to take the RRT examination, you must show proof that you completed a CoARC-accredited associate's level respiratory therapy program at minimum. If you are in the process of completing a bachelor's program in respiratory therapy, you may take the multiple-choice (Therapist Multiple-Choice (TMC)) examination after you have completed the science, general academic, and respiratory therapy coursework commensurate with the requirements for an associate's degree. You must provide the NBRC with a special certification of completion letter detailing that you have met these requirements.
To qualify for the Registered Respiratory Therapist (RRT) credential through the NBRC, you must pass the Therapist Multiple-Choice (TMC) Examination with the necessary cut score before moving on to complete the Clinical Simulation Examination.
You can access exam prep materials and schedule the RRT examination through third-party exam provider, AMP, which has testing centers located throughout the country. In California, AMP testing centers offering the RRT exam are located in:
Van Nuys
Upland
Santa Maria
San Jose
San Francisco
Sacramento
Palm Springs
Monrovia
Modesto
Long Beach
La Mesa
Irvine
Glendale
Fresno
Chino
Bakersfield
Before applying to take the RRT examination, the Board strongly encourages all applicants to review, in detail, the NBRC's Candidate Handbook. Upon registering online for the examination through the AMP, you can contact them at 1-888-341-4811 and request a handbook.
---
Step 3. Complete a Mandatory law and Professional Ethics Course
All candidates for respiratory therapist licensure in California must complete a mandatory law and professional ethics course prior to applying for licensure.
The Board has approved two law and professional ethics courses. These online courses are available through the American Association for Respiratory Care (AARC) and the California Society for Respiratory Care (CSRC):
Each of the approved courses are three hours in length. They consist of topics associated with the obligations licensed respiratory care practitioners have to the patients under their care. Only one course is required to be completed prior to licensure. Upon completion of the required examination (CSRC or AARC), you will receive a copy of a certificate of completion, which must be sent to the Board.
---
Step 4. Apply for a Respiratory Care Practitioner License in California
Upon earning your RRT credential and completing all other necessary requirements for licensure, you must submit a completed Application for Licensure to the Respiratory Care Board of California, and do the following:
Request official transcripts to be sent directly to the Board from your respiratory therapist educational institution
Request verification of passing the RRT from the NBRC
Include a check or money order for $300 made payable to the Respirator Care Board of California along with the application
---
Step 5. Keep your Respiratory Care Practitioner License Current
You must renew your respiratory therapist license every two years and show proof of the completion of at least 15 hours of continuing education within the two-year period prior to renewal. The cost of renewal is $230.
At least 10 of the 15 continuing education hours must be directly related to clinical practice, and the remaining hours may be related to the general practice of respiratory care. You must also complete at least 3 hours of study in law and ethics every other license renewal period (provided by the American Association for Respiratory Care or the California Society for Respiratory Care).
Approved CE programs in California include (but are not limited to) the following:
NBRC examinations (RRT, CPFT, RPFT, NPS): 15 CE hours
Neonatal Resuscitation Program (NRP): CE hours to be determined by provider
Pediatrics Advanced Life Support (PALS): CE hours to be determined by provider
Advanced Trauma Life Support (ATLS): CE hours to be determined by provider
California's hospitals can be an excellent source of continuing education courses and seminars, and are also usually the largest employers of respiratory therapists. Some of California's largest hospital systems include:
Cedars Sinai Medical Center, Los Angeles
Laguna Honda Hospital and Rehabilitation Center, San Francisco
Loma Linda University Medical Center, Loma Linda
LAC/USC Medical Center, Los Angeles