The Idaho Respiratory Therapy Licensure Board regulates the practice of respiratory therapy throughout the state. The board is a branch of the State of Idaho Board of Medicine and is responsible for licensing, overseeing, and setting the standards for all licensed respiratory therapists operating in the state. The five-member licensure board serves as the advising committee on all matters related to respiratory therapy for the larger Board of Medicine.
<!- mfunc feat_school ->
Featured Programs:
Sponsored School(s)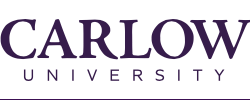 <!- /mfunc feat_school -><!- mfunc search_btn -> <!- /mfunc search_btn ->
Idaho's 430 licensed RTs earn an average annual salary of $54,700. If you would like to become licensed as a respiratory therapist in Idaho, follow these steps:
---
Step 1. Complete an Accredited Respiratory Therapist Degree Program
Your journey to becoming a respiratory therapist in Idaho begins by completing a Commission on Accreditation for Respiratory Care (CoARC) accredited RT program. The minimum degree required for licensure in Idaho is an associate's degree; however, there are also programs that offer bachelor or post-bachelor's degrees in respiratory therapy.
<!- mfunc feat_school ->
Featured Programs:
Sponsored School(s)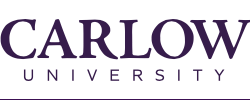 <!- /mfunc feat_school -><!- mfunc search_btn -> <!- /mfunc search_btn ->
Idaho is home to three colleges and universities that offer degrees in respiratory therapy. Two programs are associate degree programs, and one program is a bachelor's degree program. Around 20% more students complete bachelor's degrees in Idaho than associate's degrees.
Some of the classes that you can expect to take include:
Anatomy and physiology classes
Introduction to respiratory therapy
Clinical practice of therapeutic procedures
Pharmacotherapy for the respiratory therapist
Regardless of the degree that you are pursuing, you will have to complete some sort of clinical experience in order to complete the program and be eligible for licensure. The degree that you are earning and the institution that you are completing your degree through will determine the scope and length of your clinical experience.
---
Step 2. Pass Your Examination(s)
There are two examinations that you may take to become licensed as a respiratory therapist. The test that you must pass in order to become a licensed respiratory therapist is called the certified respiratory therapist (CRT) test. This is the entry-level test and is required for initial licensure. The other exam, which is currently NOT required, is the registered respiratory therapist (RRT) test. Passing this exam will allow you to work in more advanced positions and expand your career options.
Both of these are nationally qualifying exams administered by the National Board for Respiratory Care (NBRC). The NBRC set a three-year eligibility limit requiring you to complete the CRT and RRT exams within three years of each other if you choose to take the RRT. If you do not pass both exams in this time, you will be required to take them both again.
CRT Exam
The CRT exam is an entry-level exam that will test your basic abilities, knowledge, and skills related to entry-level respiratory therapy.
The test contains 160 total multiple-choice questions

Only 140 questions are scored
20 are used as pretest questions
There are three different content areas that are covered in this exam

Clinical data
Equipment
Therapeutic procedures
In order to take this examination, you must have completed an accredited respiratory therapy program
There is a free practice test offered by the NBRC for the CRT exam
RRT Exam
The RRT credential is the advanced respiratory therapist credential used to denote the abilities, knowledge, and skills expected of advanced respiratory therapists.
The multiple-choice exam that you must take to earn the RRT is the same Therapist Multiple-Choice (TMC) Examination required to earn the CRT, but you are required to achieve a higher passing score before you may move on to the clinical simulation component required for the RRT credential.
The clinical section, called the Clinical Simulation Examination (CSE), is made up of 22 patient management problems, 20 of which are scored. You are allowed four hours for this section.
The only testing site in Idaho is located in Boise.
---
Step 3. Apply For RT Licensure
After completing your degree and passing your qualifying exams, you must complete the initial licensure process:
You must be at least 18 years old
Complete and submit an application

You must include an application fee of $100
Your college or university must fill out and submit a certificate of professional education, which can be found in the initial application packet
You must also have two references submit a certificate of recommendation. These can also be found in the application packet
You must request proof of your certification/registration from the NBRC. They must send verification directly the board
Your application must be notarized
On the back of your application, you must give a chronological account of time from your graduation to the month you are applying in
If you are already licensed as a respiratory therapist in another state, you must submit a verification of licensure form, found in the application packet
Submissions may be sent to:
Idaho State Board of Medicine
P.O. Box 83720
Boise, ID 83720-0058
There are more than 50 hospitals located throughout the state of Idaho, including five that are ranked as high performing nationally:
Kootenai Medical Center – Coeur D'Alene
St. Luke's regional Medical Center – Boise
St. Alphonsus Regional Medical Center – Boise
Portneuf Medical Center – Pocatello
St. Alphonsus Medical Center – Nampa
---
Step 4. Maintain RT Licensure and Further Your Education
Respiratory therapist licenses in the state of Idaho are only valid for one year before they must be renewed by June 30th. The only exception to this rule is if you were issued your license after March 30th. If that is the case, you will not be required to renew your license until June of the following year. In order to renew your license, you must fulfill these requirements:
Submit a renewal form to the board of medicine

Includes a renewal fee of $65

You must also complete at least 12 hours of continuing education during the validity period for your license
After you are initially licensed, you may want to pursue a post-baccalaureate degree. Furthering your education, in addition to fulfilling your continuing education requirement, has other many benefits. If you complete a post-baccalaureate degree, you will open up the number of job opportunities available to you, increase your salary, and become more proficient at treating your patients.