Illinois began licensing respiratory therapists in the state when it established the Respiratory Care Practice Act in 1996. The act also established the Respiratory Care Board, which is made up of nine members, appointed by the Secretary of Financial & Professional Regulation. The board is responsible for regulating and licensing RTs, known as respiratory care practitioners in Illinois.
<!- mfunc feat_school ->
Featured Programs:
Sponsored School(s)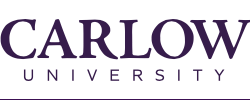 <!- /mfunc feat_school -><!- mfunc search_btn -> <!- /mfunc search_btn ->
The Illinois Respiratory Care Board had licensed 4,130 respiratory therapists as of May 2013. If you wish to become a licensed respiratory care practitioner in Illinois, follow the steps outlined in this guide:
---
Step 1. Complete an Accredited Degree in Respiratory Therapy
The first step you must take towards becoming a licensed respiratory care practitioner in Illinois is to complete an associates' degree or higher from an accredited program recognized by the Commission on Accreditation for Respiratory Care (CoARC). Your program must be at least 62 semester hours, or one full calendar year in length.
<!- mfunc feat_school ->
Featured Programs:
Sponsored School(s)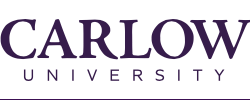 <!- /mfunc feat_school -><!- mfunc search_btn -> <!- /mfunc search_btn ->
In Illinois, there are twelve CoARC accredited programs that offer associate's degrees in respiratory therapy and one that offers a bachelor's degree.
Some of the classes that you can expect to take in these programs include:
Biology
Cardiopulmonary diseases
Aerosol therapy
Oxygen therapy
In addition to these classes, you must complete the clinical experience requirements specified by your program. Clinicals allow you to experience respiratory therapy in practice under the supervision of a licensed respiratory care practitioner. The duration of your clinicals will depend on the degree that you are pursuing and the institution that you are attending.
---
Step 2. Pass the Exams Necessary to Earn National Certification
After completing your degree, you must pass at least one qualifying examination before you can apply for licensure in Illinois. The required exam – the Certified Respiratory Therapist (CRT) test – is the basic, entry-level examination that you must pass in order to qualify for initial licensure.
After passing the CRT, you may elect to pursue the Registered Respiratory Therapist (RRT) exam, though it is purely voluntary. Passing the RRT exam will allow you to expand your practice options and work in advanced respiratory therapy positions.
CRT Exam
The CRT exam is used to objectively test the basic abilities, knowledge, and skills that apply to entry-level respiratory therapy.
The CRT consists of 160 multiple-choice questions

140 of these questions are scored
20 of these questions are pre-test questions
The CRT covers three distinct content areas

Clinical data
Equipment
Therapeutic procedures
You must have completed an accredited respiratory therapist program before taking the CRT
RRT Exam
The RRT credential is the advanced respiratory therapist credential used to denote the  knowledge and skills expected of advanced respiratory therapists.
The multiple-choice exam that you must take to earn the RRT is the same Therapist Multiple-Choice (TMC) Examination required to earn the CRT, but you are required to achieve a higher passing score before moving on to the clinical simulation component required for the RRT credential.
The clinical section, called the Clinical Simulation Examination (CSE), is made up of 22 patient management problems, 20 of which are scored. You are allowed four hours for this section.
Testing Sites
There are ten cities that host testing sites in Illinois:
Buffalo Grove
Carbondale
Chicago
Franklin Park
Glen Ellyn
Matteson
Naperville
Rockford
Springfield
Urbana
---
Step 3. Apply for Licensure with the Illinois Respiratory Care Board
Once you have passed at least one qualifying examination, you must follow these steps to apply for licensure:
You must submit a certification of education form along with your application. This form is attached to the application packet

Your college or university must complete the verification form and return it to you
Submit your application materials to:
Illinois Department of Financial and Professional Regulation
Division of Professional Regulation
320 West Washington Street, 3rd Floor
Springfield, Illinois 62786
There are nearly 220 hospitals in the state of Illinois, including 13 nationally ranked hospitals. Some of the hospitals that you may want to consider for employment are:
Northwestern Memorial Hospital – Chicago
Loyola University Medical Center – Maywood
NorthShore Evanston Hospital – Evanston
Carle Foundation Hospital – Urbana
---
Step 4. Maintain Licensure and Further Your Education
Respiratory therapy license are valid for two years in Illinois. Licenses must be renewed by October 31st of every odd numbered year.
You may renew your license online at any time during the month immediately prior to the October 31st deadline.
The renewal fee for respiratory care practitionerss is $120 for two years and $60 for one year.
You must complete at least 24 hours of continuing education during the two years that your license is valid. You do not need to complete any continuing education for the first renewal period after you are initially licensed.
One of the options that you may want to consider after earning your license is enrolling in a post-baccalaureate degree program. Illinois will count every semester hour of education that you take as 15 continuing education hours. In addition to fulfilling your continuing education requirements, a master's degree will allow you to broaden your career opportunities, increase your salary, and provide better care for your patients.