Over 3,200 respiratory therapists were employed in Indiana in 2013 according to the US Bureau of Labor Statistics. Their average annual salary among these RTs was $51,890 that year. Demand for respiratory therapists in Indiana is projected to grow faster than the national average, according to the Bureau, and the Indiana Department of Workforce Development projects a 27% increase in available jobs between 2010 and 2020.
<!- mfunc feat_school ->
Featured Programs:
Sponsored School(s)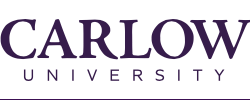 <!- /mfunc feat_school -><!- mfunc search_btn -> <!- /mfunc search_btn ->
This increase in demand is partly due to the aging of the population that leads to increasing incidences of respiratory conditions. The need to treat smokers who develop respiratory problems is another factor. According to data from the Centers for Disease Control and Prevention (CDC), the number of Indiana adults who smoked cigarettes in 2011 was 20% higher than the national median.
The Respiratory Care Committee, under the Indiana Professional Licensing Agency, oversees the licensing and regulation of respiratory care practitioners in Indiana. Take these steps to become a respiratory therapist in Indiana:
---
Step 1. Enroll in a Respiratory Therapy Degree Program
Your first step to becoming a respiratory therapist in Indiana is to enroll in a degree program in the field. You have the choice of getting a respiratory therapy associate's or bachelor's degree. These programs combine coursework with clinical experience to provide you with a well-rounded education.
<!- mfunc feat_school ->
Featured Programs:
Sponsored School(s)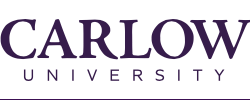 <!- /mfunc feat_school -><!- mfunc search_btn -> <!- /mfunc search_btn ->
It is important for your career options that you choose a program that has been accredited by the Commission on Accreditation for Respiratory Care (CoARC). According to their 2013 report, 206 Indiana residents enrolled in such programs in 2012. In 2013, 98% of Indiana RT graduates found jobs.
Respiratory Therapy Bachelor's Degrees
The three Indiana universities that offer B.S. degrees in Respiratory Therapy are part of the Indiana Respiratory Therapy Education Consortium. You will take your coursework at one of these universities and then go to an Indianapolis hospital to start your clinical training.
Having this type of degree will make you eligible to take both entry-level and advanced-level respiratory care examinations. Indiana only requires the entry-level examination, but being able to take the higher-level test could help to advance your career if you want to get licensed in another state.
Respiratory Therapy Associate's Degrees
In 2014, eight Indiana community colleges and one university were accredited to offer respiratory therapy associate's degrees.
You will start your education by taking general classes like math, science, and English. Then you will progress to more specialized classes. You will be able to practice your equipment, communication, and procedural skills in a respiratory care laboratory before you move onto your clinical performance phase.
---
Step 2. Consider Applying for a Student Permit to Practice Respiratory Care
You can apply for a student permit if you are currently enrolled in a respiratory therapy degree program in good standing. This permit will be good for either two years or for sixty days after you graduate from your program.
There are three parts to your student permit application:
Your information
The hospital or facility that will be employing you
Your respiratory school or program
The final two parts must come from the facility and your school respectively. You must also include a 2 x 3" photograph of your head and shoulders taken within the last eight weeks.
You must review these two documents on the application website before you apply for your student permit:
Indiana Respiratory Care Committee Statute and Administrative Rules
Indiana Professional Licensing Agency Statute
You will be limited to using techniques that you have learned in a course. You can only practice on adult patients who are not in critical care under the proximate supervision of a practitioner. This means that he or she is responsible for directing your actions and is close enough in the facility to be readily accessible if needed.
---
Step 3. Complete Your Clinical Experience
You will need to apply to take part in clinical practice and must meet a number of requirements before you can start this phase of your education. If you are taking part in this training for your bachelor's degree, you will spend five semesters (70 hours) in clinical practice at healthcare facilities and hospitals throughout central Indiana.
One university requires that you meet these requirements before you can be admitted to your clinical practice phase:
Complete 28 hours of your required courses (10 of them in math or science)
At least a C in the required math and science courses
Overall GPA of 2.5
Completing and documenting at least 3 clinical observation hours
However, there are only a limited number of spaces available for clinical practice, and you may need to exceed the basic requirements to be accepted into this program. You will also need to continue to meet your school's basic requirements to remain in the clinical practice program.
The clinical affiliates that will provide your training will require that you undergo a thorough criminal background check and drug screening before you can start your clinical experience. Because you will be in contact with patients, you will need to have a physical exam and provide information about your immunization history.
Once you are in your clinical practice, you must abide by the American Association Respiratory Care (AARC) code of ethics at all times. This includes maintaining an unparalleled professional demeanor and keeping strict patient confidentiality.
---
Step 4. Pass Your NBRC CRT Exam
The state of Indiana requires that you pass the entry-level CRT exam before you can get full licensure to practice respiratory therapy in the state. The National Board for Respiratory Care (NBRC) administers this three-hour 160 multiple-choice test. It measures these three content areas:
Therapeutic procedures
Equipment
Clinical data
You must be at least 18 years old to take this exam and have at least an accredited respiratory therapist's associate's degree or a "special certificate of completion" issued by your accredited bachelor's degree program.
---
Step 5. Apply for Your Indiana Respiratory Care Therapist's License
You can apply for an Indiana respiratory therapist's license without having an Indiana degree in the field if you meet one of three conditions:
Having worked as a respiratory therapist under a doctor's supervision for ten of the last fifteen years
Being certified or licensed in another state
Possessing NBRC certification from a state that doesn't license respiratory therapists
Otherwise, you need to have an Indiana respiratory therapy degree and either have taken the NBRC CRT exam or be applying for it. In all cases, you must review these two documents on the application website before you apply for your license:
Indiana Respiratory Care Committee Statute and Administrative Rules
Indiana Professional Licensing Agency Statute
You have two options to apply for a license to be a respiratory therapist in Indiana depending on whether you are applying with an Indiana respiratory therapist's degree or with professional experience from another state.
You can find detailed instructions on the application process on the same website. You must submit all of your requirements within a year of your application date. If you do not, your application will be abandoned, and you will have to start over.
Respiratory Care Practitioner's Temporary Permit
If you have a license from another state or an NBRC credential from a state that doesn't license respiratory therapists, you can apply for a Temporary Permit. For certification from another state, you need to have them send a Verification of State Licensure form.
If you have come from a state that doesn't license respiratory therapists, you will need to provide a signed statement saying so. You will also need to have your NBRC credential report sent directly from the NBRC.
Respiratory Care Practitioner's License
After you have passed your exam, you can apply for the standard Respiratory Care License for Indiana. If you have graduated from an Indiana respiratory therapy school, you will need to have the following items sent directly from the appropriate entities:
Exam score reports
Transcripts
Verification of graduation
You will need verification from either your state or the NBRC if you are applying with a license from another state or with NBRC certification.
You are required to provide two 2 x 2" photographs of your head and shoulder taken within a year of the application's date.
---
Step 6. Undergo Your Criminal Background Check
You will have to submit to a criminal background check before you receive your license to work as a respiratory therapist in Indiana. This is true for both temporary and standard licenses. Even if you have already had a background check by an employer, you will still have to go through the state's standardized process.
State law prohibits the board from reviewing your criminal background check record until you have applied for your license. Thus, it important that you wait to submit your fingerprints for this check until you receive your email notification from the board that your application has been processed. The Indiana Professional Licensing Agency provides step-by-step instructions on how to submit your fingerprints.
If you meet all of the requirements to get your license and pass your background check, the Respiratory Care Committee will notify you by email that your temporary permit or license has been issued. You can download a free license card to use immediately or purchase a blue license card that will be mailed to you. You can do this at the Services.IN.gov/License Express link on their website.
If you are found to have a criminal record, the board can either approve your application or request that you appear to discuss the matter. You may need to provide supplemental information such as documentation of your disposition.
---
Step 7. Maintain Your License Through Professional Development
Respiratory Care Professional Societies
Whether you are a student or a licensed respiratory care practitioner, you may want to join the Indiana Society for Respiratory Care (ISRC). Some of the degree programs strongly encourage you to do so. If you are a member of the American Association for Respiratory Care (AARC) and have an Indiana work or home address, you automatically become an ISRC member.
Professional Requirements to Renew Your License
Your license is good for two years and will expire on December 31 of even numbered years. The Respiratory Care Committee will notify you about 60 days before your license expires. You can renew it online.
The board requires that you obtain 15 hours of continuing education credits over the two year period of your license. However, you are not required to obtain these for the first year after you get your license. Thus, if you got your license during an odd-numbered year, you only need 7.5 hours. If your license was issued during an even numbered year, you don't need any continuing education credits during your first renewal.
You have your choice of programs from a wide range of organizations to get your continuing education credits. Some of them include:
American Association of Respiratory Care
Indiana State Nurses Association
American Medical Association
American Academy of Pediatrics
American Heart Association Certification/Recertification

Basic CPR (2 hours)
Automated External Defibrillation Certification (4 hours)
Although you will not need to provide your continuing education certificates when you submit your renewal, you should keep your documentation. The board randomly audits a percentage of practitioners and asks them to provide this information.