In 2013, there were 960 respiratory therapists employed in Iowa earning an average of $51,110 according to the Bureau of Labor Statistics. The northwest Iowa nonmetropolitan area was identified as being the top paying such area in the country. The 7.3% of Iowa's respiratory therapists who practiced there in 2013 made $82,730 a year.
<!- mfunc feat_school ->
Featured Programs:
Sponsored School(s)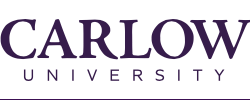 <!- /mfunc feat_school -><!- mfunc search_btn -> <!- /mfunc search_btn ->
Iowa's occupational projections predict a 15.7% increase in respiratory therapist jobs in the state between 2012 and 2022. An aging population is part of the reason for this projected increase. Smokers, in particular, are at an increased risk of pulmonary and cardiac problems as they age. According to the Centers for Disease Control and Prevention (CDC), over 20% of Iowa's adults smoked cigarettes in 2011.
The Iowa Board of Respiratory Care is the division of the Iowa Public Health Department that grants licenses to qualified candidates and establishes the field's rules and regulations. You need to follow these steps to become a respiratory therapist in Iowa:
---
Step 1. Enroll in an Accredited Respiratory Therapy Degree Program
Your first step to becoming a respiratory therapist in Iowa is to enroll in an accredited program. You can find six accredited Iowa schools that grant associate's degrees in respiratory therapy that are recognized by the Commission on Accreditation for Respiratory Care (CoARC). In 2012, 97 people enrolled in one of these Iowa training programs according to the CoARC's 2013 report. Over 87% of the 2013 graduates in Iowa found jobs.
<!- mfunc feat_school ->
Featured Programs:
Sponsored School(s)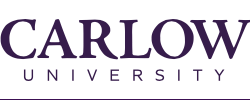 <!- /mfunc feat_school -><!- mfunc search_btn -> <!- /mfunc search_btn ->
Typically, you need to have taken either high school or college algebra or pass an algebra standardized test to be admitted into a respiratory therapist degree program. One school also requires that you took chemistry in high school.
Your college coursework will include a number of courses on respiratory therapy science and techniques along with human anatomy and physiology lecture and lab. One school requires that you take pulmonary pathology and neonatal/pediatric respiratory therapy. Another school has a virtual hospital that replicates hospital settings, allowing its students to get hands-on instruction.
Once you have completed your coursework, you will take part in a practicum and obtain clinical experience in respiratory care. You must meet a number of legal requirements before you can start working with patients:
Criminal background check
Child abuse registry
Sex offender registry
Dependent adult registry
You will also need to provide your health records to show that you have passed a physical and had the proper immunizations. You should be prepared to be able to lift and carry at least 50 pounds.
---
Step 2. Pass Your NBRC Exams
Once you have completed your education, you will need to pass Therapist Multiple-Choice (TMC) Examination so as to earn the CRT credential through the National Board of Respiratory Care (NBRC). Earning the CRT is required to qualify for RT licensure in Iowa.
Passing the Therapist Multiple-Choice (TMC) Examination will qualify you to become a Certified Respiratory Therapist (CRT). The exam assesses your skills and knowledge through 140 scored multiple-choice questions.
Once you have earned your CRT credential, you may choose to go on to pursue the (Registered Respiratory Therapist (RRT) credential, which requires a higher minimum score on the TMC, as well as a Clinical Simulation Examination (CSE).
---
Step 3. Apply for Your Iowa Respiratory Care Practitioner's License
Once you have obtained your associate's degree from an accredited program and passed your NBRC exams, you can apply for your Iowa Respiratory Care Practitioner's License. You can apply online or request an application packet be mailed to you.
In addition to the application, you will need to submit two sets of the fingerprint packet for your background check. Your records will be checked against the databases of the Federal Bureau of Investigation (FBI) and the Iowa Division of Criminal Investigation (DCI).
If you already have a license from another jurisdiction, you can file for a license by endorsement. You must take these steps:
Submit your fingerprints for a background check
Show that the requirements for your licensure are similar to those of Iowa
Provide your exam scores
Provide verification of every license you have had in each jurisdiction
---
Step 4. Maintain Your Iowa RRT License Through Continuing Education
It is highly important to notify the board within 30 days if you change your name or mailing address. If you do not do this, you risk having your license placed on inactive status.
Respiratory Care Professional Society
Once you have become a registered respiratory therapist, you may want to join the Iowa Society for Respiratory Care (IaSRC). This non-profit, volunteer based organization supports both respiratory care practitioners and the pulmonary health of Iowa citizens.
Continuing Education Requirements to Renew Your License
You are not required to have continuing education credits for your first renewal. After that, you will need to have at least 24 hours of approved continuing education credit for every two year period. The compliance period runs for two years starting on April 1 of every even-numbered year. It ends on March 31 of the next even-numbered year.
The state of Iowa defines an hour of continuing education as spending at least 50 minutes attending and completing an approved continuing education activity. It is your responsibility to make sure that the activity is an approved one. You can find a list of approved credits in Chapter 262 of Iowa's Professional Licensure regulations. Some of them include:
Certification

Basic cardiac life support (up to 6 hours)
Sleep disorders specialist (up to 12 hours)
Neonatal resuscitation (up to 9 hours)
Recertification

Basic cardiac life support (up to 2 hours)
Sleep disorders specialist (up to 12 hours)
Neonatal resuscitation (up to 3 hours)
You cannot use continuing education in the following areas to get credit for renewing your respiratory therapist's license:
Collective bargaining
Human relations
Marketing
Personal development
Time management
You can get an automatic exemption for your continuing education requirements under the following circumstances:
Active military duty (honorable service)
Meeting all the continuing education requirements while you lived in another state
Worked for the government in your specialty and was assigned to duty outside of the U.S.
Engaged in active practice while you lived outside of the state under circumstances approved by the board
You can also apply for an exemption if you suffered from a mental disability or illness or physical illness during your license period.