According to the Kansas Wage Survey, 1,140 respiratory therapists practiced in the state in 2013. The median annual salary among them was $50,070, although experienced respiratory therapists made $54,820 a year.
<!- mfunc feat_school ->
Featured Programs:
Sponsored School(s)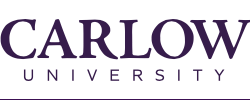 <!- /mfunc feat_school -><!- mfunc search_btn -> <!- /mfunc search_btn ->
The Kansas Labor Information Center expects respiratory therapy employment in the state to increase 25.55% between 2010 and 2020. More than 50% of these new jobs are projected to come from growth in the field of respiratory therapy with the remaining positions resulting from professionals leaving the workforce.
Of the 69 jobs that were available in Kansas on August 16, 2014, more than 50% were located in four counties:
Sedgwick County – 20%
Leavenworth County – 14%
Johnson County – 13%
Jewell County – 10%
The Kansas State Board of Healing Arts (KSBHA) regulates respiratory therapists in the state. These are the steps to follow to become a respiratory therapist in Kansas:
---
Step 1. Enroll in an Accredited Respiratory Therapy Degree Program
Unless you already have a license from another state, your first step to become a respiratory therapist in Kansas is to enroll in an accredited program. You can find a list of eight accredited respiratory therapy training programs on the website of the Commission on Accreditation for Respiratory Care (CoARC). According to a 2013 report from the CoARC, 139 people enrolled in Kansas respiratory therapy degree programs in 2012.
<!- mfunc feat_school ->
Featured Programs:
Sponsored School(s)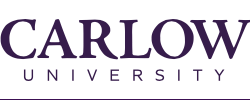 <!- /mfunc feat_school -><!- mfunc search_btn -> <!- /mfunc search_btn ->
You have your choice of obtaining an associate's or a bachelor's degree in respiratory therapy in Kansas. In 2012, 87% of the enrollees in Kansas chose to get an associate's degree. Getting a Kansas respiratory therapy degree is a good investment, since nearly 86% of the 109 RT program graduates found jobs in 2013.
Kansas Respiratory Therapy Associate's Degrees
Seven of the Kansas accredited schools offer respiratory therapy associate's degrees. Nearly half of your coursework will be prerequisites. At one community college, you must take these courses before the school will consider you for their respiratory care program:
Algebra (intermediate or college)
Chemistry
Communications elective
Human anatomy
Human physiology
Microbiology
It is important that you do well in your initial studies, since enrollment in the respiratory therapy programs is limited. These programs choose the most successful candidates. At one college, the President or his or her designee chooses the students who will be admitted to the respiratory care program.
Once you are in the respiratory care program, you will take specialized courses such as:
Respiratory physiology
Cardiopulmonary anatomy and physiology
Neonatal and pediatric respiratory care
Respiratory therapy pharmacology
After you have completed your coursework, you will take part in a clinical practicum to get respiratory therapy training by working with doctors and other medical specialists in hospitals and clinics.
Kansas Respiratory Therapy Bachelor's Degree
One Kansas University that has an academic medical center offers a B.S. in respiratory care.
You can enter this respiratory care program in two ways. One is to take two years of prerequisite courses, while the other is to transfer in with a respiratory therapy associate's degree. In addition to students who started out planning to get a degree in respiratory care, current pre-pharmacy and biology students frequently have the proper coursework to enter the respiratory care program.
The respiratory care classes take place at the university's medical center. After your specialized coursework, you will take part in clinical rotations at a variety of healthcare facilities, both large and small. You can specialize in a number of areas after you graduate from this program:
Adult critical care
Cardiopulmonary diagnostics
Education
Hyperbaric oxygen therapy
Neonatology
Pulmonary rehabilitation
Sleep disorders
---
Step 2. Consider Applying for Your Special Student Permit
You have the option of getting licensed to work while you are a Kansas RT student. The state offers a Special Student Permit that is valid while you are enrolled as student.
Your school will have to submit a task proficiency list to the KSBHA that authorizes you to perform only those specific tasks. You will work under the supervision of a licensed respiratory physical therapist. The state requires that you wear a name tag that says "student R.T." and includes your job title.
Each February you must verify to the board that you are enrolled in an approved school and provide a statement of your anticipated graduation date. Your license is good for a maximum of two years and expires thirty days after you graduate.
---
Step 3. Pass Your NBRC CRT Exam
Once you have completed your coursework and clinical experience, you must pass the Certified Respiratory Therapist (CRT) exam to get your Kansas Respiratory Therapist's license. Your education will have prepared you well to take this exam.
Although you can get your Kansas license with CRT certification alone, there are advantages to taking the advanced level Registered Respiratory Therapist (RRT) exam. You will be eligible for higher level jobs with RRT certification.
---
Step 4. Apply for Your Kansas Respiratory Care Therapist's License
After you have passed your CRT exam, you have a choice of several types of licenses to practice respiratory therapy in Kansas. The application process can take 4-8 weeks, and you can apply for a Temporary License while you are waiting for your application to be approved.
Complete Your Respiratory Therapist's Application
You start the application process for a Kansas respiratory therapist's license by downloading an application packet. You have a choice of a fillable application.
In addition to filling out all of your personal and professional information, you will need to obtain the signature of a practicing respiratory therapist who is familiar with your character and certification from your school describing your type of degree and graduation date. You must have your signature notarized.
You also need to include these items:
The fee
An official transcript specifying your degree from an approved institution
Verification of each health care certification, license, or registration from another state or D.C.
A 2 x 3" photograph taken within 90 days of the date the board receives your application
Proof from the NCRB that you passed your exam
Temporary License
While you are waiting for your application to be approved, you can apply for a Temporary License that will permit you to work as a respiratory therapist in Kansas. It is good for up to 180 days. It will apply until either you get your Active License or the board denies your application.
Active License
This is the standard license for Kansas respiratory therapists. Your license will be good for one year and will expire on March 31. If you got your Active License between January 1 and March 31, it will expire on March 31 of the next year.
Military License
If you are on active duty in the military or are within six months of having served, you can apply for a Military License. If you have started practicing in the field in Kansas, you must apply for this license within 2 weeks.
---
Step 5. Maintain Your Kansas Respiratory Therapist's License Through Continuing Education
Earn A Bachelor's Degree for Working Respiratory Therapists
If you are a working respiratory therapist with RRT certification, one Kansas university offers you the opportunity to earn a respiratory therapy bachelor's degree while you continue working. This program is offered online and is ideal for working professionals who cannot attend courses during work hours.
Respiratory Care Professional Societies
Once you are a working professional, you may want to join the Kansas Respiratory Care Society (KRCS)—a chartered affiliate of the AARC—the American Association for Respiratory Care. It would benefit you to join the AARC, since you would have free access to a number of continuing education programs.
Continuing Education Requirements to Renew Your License
You will need to renew your license each year. You will be able to renew online starting on February 15, 2015. Currently, you have the option to download a fillable application.
The KSBHA requires that you have at least 12 continuing education hours to renew your license. You must obtain them after April 1 of the previous year. If you got your initial license between September 30 and March 31, you do not need continuing education credits for your first renewal. Other exceptions include active military service or having been ill during your license period.
The types of continuing education hours that you are allowed to use are listed in section 100-5-7 of Article 55 on respiratory therapy regulations in Kansas. One good source to fulfill these requirements is the AARC's continuing education courses.
You must obtain at least six of your hours from seminars and symposiums. Other options include clinical instruction, academic coursework, and advanced lifesaving courses such as:
ACLS: advanced cardiac life support
NRP: neonatal resuscitation provider
NALS: neonatal advanced life support
PALS: pediatric advanced life support