According to the Bureau of Labor Statistics, Alexandria had the third highest concentration of RT jobs of any city in the country in 2013.
<!- mfunc feat_school ->
Featured Programs:
Sponsored School(s)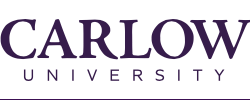 <!- /mfunc feat_school -><!- mfunc search_btn -> <!- /mfunc search_btn ->
The Louisiana State Board of Medical Examiners regulates the field of respiratory therapy and issues licenses to these professionals. Here are the steps you need to take to become a licensed respiratory therapist in Louisiana:
The Louisiana Workforce Commission (LWC) reported that 1,942 respiratory therapists were employed in the state in 2012. The demand for respiratory therapists is growing throughout the country, and the need for these professionals in Louisiana is expected to increase 17% between 2012 and 2022.
Over half of these jobs are projected to come from growth in the field of respiratory therapy. Additional jobs will be available as respiratory therapists leave the field and need to be replaced.
In Louisiana, the 2013 median salary among respiratory therapists was $51,470, while that of experienced RT professionals was $58,460. A LWC analysis of salaries by Labor Market Region showed that wages were highest in the New Orleans area where the median salary was $54,419.
Of the respiratory therapy jobs advertised online in August of 2014, over half were found within these four parishes:
Orleans Parish – 21%
East Baton Rouge Parish – 11%
Lafayette Parish – 11%
Ouachita Parish – 9%
---
Step 1. Enroll in an Accredited Respiratory Therapy Degree Program
Nine Louisiana respiratory therapy schools are accredited to provide degrees that lead to licensure, according to the Commission on the Accreditation of Respiratory Care (CoARC), which provides accreditation to schools that offer a high quality education. Louisiana's programs have a high success rate. Over 83% of the 2013 Louisiana RT graduates found jobs.
You have a choice of getting an associate's or a bachelor's degree in respiratory therapy in Louisiana. According to a CoARC 2013 report, 84% of the 129 people who enrolled in respiratory therapy degree programs in the state in 2012 chose a program offering an associate's degree.
<!- mfunc feat_school ->
Featured Programs:
Sponsored School(s)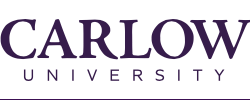 <!- /mfunc feat_school -><!- mfunc search_btn -> <!- /mfunc search_btn ->
You will start your education by taking prerequisite courses in science, math, and the humanities. Typical introductory science and math courses include:
Human anatomy and physiology lecture and lab
Chemistry
College algebra
Introduction to physical science lecture and lab
Microbiology
Patient care and therapeutics
After you have finished your introductory studies, you will apply to your respiratory care program to take your advanced coursework. While most schools require at least a 2.5 overall GPA and a C in your courses, you should strive to exceed these requirements. In most cases, space is limited in the respiratory care programs, so only the best students are selected for admission.
RT Associate's Degrees
Eight of the accredited respiratory therapy programs offer associate's degrees. These are some of the respiratory care degrees that you can get at Louisiana schools:
Associate of Applied Science in Respiratory Therapy
Associate of Science in Cardiopulmonary Care
Associate of Science in Respiratory Care
Associate of Science in Respiratory Therapy
RT Bachelor's Degree
One of Louisiana's universities offers you the chance to get a Bachelor in Cardiopulmonary Science. It allows you to specialize in such advanced areas as polysomnography and cardiac sonography. In addition to your courses on respiratory care, you will take a number of courses specific to cardiopulmonary science:
Cardiopulmonary human gross anatomy
Cardiopulmonary physiology
Cardiopulmonary pathophysiology
Cardiopulmonary pharmacology
Your training will prepare you to become a provider and instructor in these areas:
Advanced cardiac life support
Basic life support
Neonatal resuscitation program
Pediatric advanced life support
---
Step 2. Complete Your Clinical Practice
Once you have completed your coursework, you will master the techniques of clinical practice by working in respiratory clinics. Before you can start your clinical practice, you will need to get a background check, since many of the clinical affiliates require one. You also need a physical and proof that you are up to date on your vaccinations.
Clinical experience is a requirement to get your Louisiana respiratory therapist's license, but you must only obtain it through your degree program. The state of Louisiana does not allow you to be employed as a respiratory therapist until you have finished your education.
Much of the focus of your clinical practice will be on neonatal and pediatric care, although you will also work with adults. You will obtain experience in settings such as these:
24 hour clinics
Anesthesia and emergency room care
Neonatal and pediatric critical care units
The amount of time you will spend in clinical practice varies depending on which degree you are getting. Some of the associate's programs require 38 or 50 credit hours. The bachelor's program requires that you spend about 260 hours in clinics. You will be graded on the following types of activities:
A packet of the procedures you carried out
Your case reports
Clinical evaluations of your performance
---
Step 3. Pass Your NBRC Exam(s)
National Board of Respiratory Care (NBRC) certification is required for you to get a respiratory therapy license in Louisiana. You have two certification options.   One is take its entry-level exam. This gives you the CRT (Certified Respiratory Therapist) credential. It is the minimum level of certification you need to practice respiratory therapy in Louisiana.
Once you have obtained CRT certification, you are eligible to sit for the RRT (Registered Respiratory Therapist) exam. You will have higher level job options if you get this advanced credential. The bachelor's degree program in Louisiana expects you to get RRT certification. It is considered the "standard of excellence" in respiratory care.
You will start the process by registering online. You can choose a local location to take the test. You will take it at an AMP (Applied Measurement Professionals, Inc.) site. You can find sites in these cities:
Baton Rouge
Metairie
Shreveport
Some of the schools require that you pass an NBRC exam to be able to graduate from their program. In other cases, you will take it right after graduation. Once you have CRT certification, you can wait to get your RRT credential. However, Louisiana requires that you get it within three years of your graduation. If you do not, you will have to retake your CRT exam before you can take the RRT exam.
---
Step 4. Apply for Your Licensed Respiratory Therapist's Credential
Though you can choose from two different types of credentials from the National Board of Respiratory Care, Louisiana provides only one type of respiratory therapy license – Licensed Respiratory Therapist (LRT).
With this license, you are allowed to add CRT or RRT after your name, depending on which certification you have earned. The state also allows you to use a CRT designation if you have passed your Louisiana credentialing exam, but not do not have national certification.
You must meet these requirements to be able to apply for your Louisiana respiratory therapist's license:
Be at least 18 years old
Be of good moral character
Have a high school education
Have a respiratory therapy degree
Have one of these qualifications:

CRT or RRT credential
Unrestricted current respiratory therapy license from another state, D.C., or a U.S. territory with similar license requirements
Temporary License
If you have obtained your respiratory therapy degree, but have not yet taken the CRT exam, you can obtain a Temporary License to practice respiratory therapy in Louisiana. You must be registered for your NBRC exam and be waiting to take it. You will have to submit verification of your registration to the LSBME. Once you have passed your exam, you can apply for an Initial License.
Applying for Your License
You can download the application form from the LSBME website, and you will designate whether you are applying for a Temporary License, Initial License, or Reinstatement or Re-licensure. If you answer yes to any of a series of questions such as whether you have been arrested for anything but a minor traffic application, you will have to submit a sworn affidavit.
You must have your application notarized. You must have your notary sign over a 2 x 2" color passport quality photo that you have affixed to the application. Then, you will send this form to your Dean or Registrar to fill out. They will return it to the LSBME and not to you.
If you have any other health care related certificates, licenses, or permits, you will have to submit verification. You can use the form on the application or contact the licensing authority directly. You may be able to submit an online verification with your application.
You will also have to submit proof that you are in the U.S. legally. To prove U.S. citizenship, you must submit a notarized copy of your birth certificate. If you are a naturalized citizen, you also need to submit an original Certificate of Naturalization.
---
Step 5. Submit Your Fingerprints for a Criminal Background Check
Part of your application process involves passing a criminal background check. You should submit your fingerprints as soon as possible after you fill out your application, because the process can take 8-12 weeks or longer.
You must download a number of forms to do this. The instructions list the places where you can have your fingerprints taken. These parishes have locations:
Orleans Parish
Jefferson Parish
East Baton Rouge Parish
St. Bernard Parish
If you can, you should get a Live Scan done, since the process is more reliable than ink fingerprinting. Be sure and submit your Credential Checklist with Licensed Respiratory Therapist checked, so they know which license you are applying for. The LSBME will conduct a check of the following databases:
Federal Bureau of Investigation (FBI)
Louisiana Department of Public Safety and Corrections (DOC)
---
Step 6. Take Your Online Education Course and Quiz
Once your application has been received, the LSBME will send you instructions to take an Online Education Course & Quiz. You will take the online course on the rules of practicing respiratory therapy in Louisiana. Then you will take a quiz to show you have mastered the material.
You can check on the status of your application at the LSBME website by viewing "Verifications" and then "On-Line Verifications." Once you have your passed your background check and demonstrated that you meet the requirements, you will have Louisiana respiratory therapy licensure.
---
Step 7. Maintain Your Respiratory Therapist's License Through Professional Development
Respiratory Care in Louisiana Hospitals
According to the Louisiana Workforce Commission, 88.7% of the respiratory therapists employed in Louisiana in 2012 worked in hospitals. There are about 240 hospitals in the state, and prominent ones include:
Ochsner Medical Center – New Orleans
Willis-Knighton Medical Center – Shreveport
St. Francis Medical Center – Monroe
Our Lady of Lake Regional Medical Center – Baton Rouge
St. Tammany Parish Hospital – Covington
WK Bossier Health Center – Bossier City
Respiratory Care Professional Societies
Once you are a practicing respiratory therapist in Louisiana, you may want to join the state's professional society. The Louisiana Society for Respiratory Care offers updates on new legislation affecting respiratory therapy and offers you the chance to attend a yearly conference.
You may also want to join the American Association for Respiratory Care (AARC). This national organization offers a wealth of information, including continuing education courses.
Continuing Education Requirements to Renew Your License
You need to renew your license each year, and you can download a renewal application online. The LSBME advises that you allow 30 days for the processing of your renewal application. The process can take longer if it is due between October and January.
You will need to demonstrate that you have earned ten hours of continuing education credits each year to renew your license. Options include attending relevant workshops or presentations. You will need to provide copies of your certificates of attendance along with your renewal application.