According to the Bureau of Labor Statistics, 350 respiratory therapists were licensed to practice in Montana in 2013.
The demand for respiratory therapists in Montana is projected to increase faster than the national average during the current ten-year period ending 2022. The Montana Department of Labor & Industry projects a job growth rate of 23.8% during this period. A full 64% of these jobs will be created as a result of growth in the field.
Part of the reason for this growth is the increase in America's population of aging citizens, who tend to suffer the most from cardiopulmonary diseases and respiratory ailments. Medical advances that are prolonging the lives of premature infants, heart attack victims, and accident victims are also increasing the demand for respiratory therapists.
The Montana Board of Respiratory Care Practitioners regulates the field and provides licensure to qualified RTs in the state. Here are the steps you need to follow to become a respiratory therapist in Montana:
---
Step 1. Enroll in an Accredited Respiratory Therapy Associate's Degree Program
Your first step to becoming a respiratory therapist in Montana is to enroll in an accredited respiratory care program.
<!- mfunc feat_school ->
Featured Programs:
Sponsored School(s)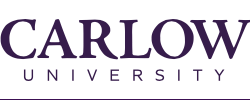 <!- /mfunc feat_school -><!- mfunc search_btn -> <!- /mfunc search_btn ->
The Commission on the Accreditation of Respiratory Care (CoARC) has approved two Montana respiratory care training programs that offer associate's degrees. You can obtain an Associate of Science or an Associate of Applied Science in respiratory care in Montana. Twenty-seven students were enrolled in these programs in 2012. According to a CoARC report, nearly 84% of the 2013 graduates from these schools found jobs.
Your education will balance coursework in the classroom with laboratory training. You will then take part in clinical practice to hone your respiratory therapy skills.
Prerequisite Courses
It is important that you do well in prerequisite courses, since only a limited number of students are allowed to progress to RT programs. The prerequisites at one school include:
Anatomy and Physiology I and II
Integrated Sciences
Introduction to Technical Writing
Fundamentals of Organizational Psychology
Probability and Linear Math
Some schools require that you have a minimum GPA of 2.75 in prerequisite courses.
You will also have to furnish your immunization records. Some schools require that you provide them as part of your application process into the program, while some might require them before you start your clinical experience.
When you are enrolled in your respiratory care program, you will take extensive coursework in the field, which include:
Blood Gas Analysis
Respiratory Care Pharmacology
Respiratory Pathology and Disease
Cardiopulmonary Anatomy and Physiology
Laboratory courses are an integral part of your training and will prepare you for your clinical phase. After you have taken these courses, you will obtain clinical experience in a hospital setting. Some schools invite you to participate in Clinical shadowing. During this component you will be assigned to a respiratory therapist in a local hospital so as to be exposed to respiratory care in practice within the clinical setting.
You must pass a physical before you can start your clinical phase. One school requires that you have CPR certification before you start this phase of your training. Your instructors will evaluate your clinical tasks, and you must be competent in all of them to graduate from your program.
---
Step 2. Pass Your NBRC Exam(s)
The Montana Board of Respiratory Care Practitioners requires that you pass at least the entry-level exam administered by the National Board of Respiratory Care (NBRC) to qualify for RT licensure in the state. This will provide you with Certified Respiratory Therapist (CRT) certification and will enable you to practice respiratory therapy in Montana.
Your education should have also prepared you to take the more rigorous Registered Respiratory Therapy (RRT) exam. You will enjoy more practice options if you get this certification.
While you schedule your NBRC exams online, they are administered at various sites throughout Montana. You can find locations at AMP (Applied Measurement Professionals, Inc.) offices in these cities:
Billings
Great Falls
Missoula
---
Step 3. Apply for Your Montana Respiratory Care Practitioner's License
Once you have obtained your degree and your NBRC certification, you are eligible to apply for a Montana license to practice respiratory therapy. You will submit your application along with these items:
Recent passport-type photograph
Copy of your NBRC certificate and wallet card
License fee
If you have a license from another state or jurisdiction, you must have them send a License/Verification/History directly to the licensing office.
You can expect the licensing process to take 5-7 days. The board will notify you in writing if anything is missing from your file, and you will have 60 days to supply the missing information. Once they have approved your application, you will get a permanent Respiratory Care Practitioner's License.
---
Step 4. Maintain Your Montana Respiratory Care Practitioner's License with Continuing Education Credits
Your license is good for one year and has to be renewed every year by May 1. You can start your renewal process on March 3. You can renew late online until June 16.
You will have to provide proof of 24 hours of continuing education credits every two years. You are not required to provide this until you have been licensed for a full year.
Some of the sources of continuing education credits include courses approved by these organizations:
American Association for Respiratory Care
American Lung Association
American College of Cardiology
American Thoracic Societies
American College of Chest Physicians
American Lung Association of Montana
Montana and American Medical Association
Montana Hospital Association
You can also earn up to eight credit units from teaching (unless it is part of your regular course instruction). Submitting papers and publications is another way that you can get continuing education credits.
While you do not have to submit proof of these credits with your renewal, you should keep copies of your certificates or other types of documentation. The board will perform random audits to verify continuing education credits.
Employers
Although most respiratory therapists work in hospitals, you have a number of employment options. These include healthcare companies, nursing homes, and respiratory therapy clinics. For instance, half of the 19 jobs listed online at the Montana government's online job website in August 2014 were with Community Home Oxygen, Inc.
Montana has 65 hospitals with prominent ones including:
Benefis Hospitals – Great Falls
Billings Clinic – Billings
Kalispell Regional Medical Center – Kalispell
St. Patrick Hospital – Missoula
St. Vincent Healthcare – Billings
Respiratory Care Professional Societies in Montana
You have the opportunity to join two professional respiratory care societies in Montana. One of the respiratory care programs requires you to join the American Association for Respiratory Care (AARC) as a way to instill professionalism. This program also requires you to attend the annual conference of the Montana Society for Respiratory Care.