The Nebraska Department of Labor indicated that 974 respiratory therapists practiced in the state in 2010. As the country's population ages and develops more respiratory problems, the demand for respiratory therapists nationwide is expected to increase substantially. In Nebraska alone, the demand for respiratory therapy services is expected to increase 13% between 2010 and 2020.
<!- mfunc feat_school ->
Featured Programs:
Sponsored School(s)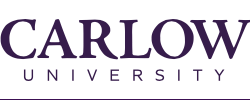 <!- /mfunc feat_school -><!- mfunc search_btn -> <!- /mfunc search_btn ->
The Nebraska Department of Health & Human Services regulates the practice of respiratory care in the state and issues licenses to qualified RTs. Follow these steps to become a respiratory therapist in Nebraska:
---
Step 1. Earn at Least an Associate's Degree in Respiratory Therapy
Your first step to becoming a respiratory therapist in Nebraska is to earn a degree in respiratory care from an accredited school. The Commission on the Accreditation of Respiratory Care (CoARC) has approved four Nebraska-based training programs that result in respiratory therapy degrees.
<!- mfunc feat_school ->
Featured Programs:
Sponsored School(s)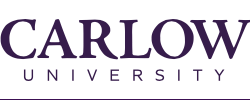 <!- /mfunc feat_school -><!- mfunc search_btn -> <!- /mfunc search_btn ->
You have your choice of either an associate's or bachelor's degree to meet the requirements for licensure in Nebraska. According to a 2013 CoARC report, 91% of the students who enrolled in 2012 chose associate's programs, which meet the minimum requirements for licensure in Nebraska.
Nebraska's respiratory therapy programs are effective in preparing their graduates for the job market, as was recently demonstrated by the fact that 93.9% of RT program graduates in 2013 found jobs.
Associate's Degrees
You can choose between getting an associate's degree in respiratory therapy or a respiratory care technology Associate of Applied Science (RTAAS) degree.
You will start your education by completing your general education requirements along with prerequisite courses for your respiratory care program. Science and math general requirements in one program include:
Microbiology
Intermediate Algebra
Prerequisites for the respiratory care technology program include:
Human Anatomy and Physiology I OR Introduction to Biology
Human Anatomy and Physiology II OR Survey of Human Anatomy and Physiology
College Chemistry
Applied Physics
Application to your respiratory care program is a highly involved process. One Nebraska-based program requires that you complete these steps:
Complete a self-advising sheet
Submit your paper application
Complete a health statement that provides proof of vaccinations and immunizations
Complete a course on CPR for healthcare providers
Shadow a respiratory therapist for 4 hours
Complete an interview with the program chair
Arrange for official copies of your transcripts to be sent to the program
Your combination of coursework lectures and labs along with your clinical training will provide a firm grounding in these areas:
Care of patients with lung or heart problems
Diagnostic evaluation
Disease management
Patient assessment
Treatment
Bachelor's Degrees
Some bachelor's programs allow you to transition from your RTAAS degree to get a Bachelor of Science in Health Studies with a major in Respiratory Care.
In addition to the courses specific to your respiratory technology program, you will need to take these additional courses before you can transfer to a bachelor's program:
Human Growth and Development
Introduction to Ethics
Multicultural Issues
Nutrition in the Life Cycle
Research Methods
Statistics
You will gain firsthand experience in these areas through your clinical rotations:
Cardiology
Pediatrics
Pulmonary function/blood gas laboratory
Pulmonary physician rounds
Respiratory surgery
Surgery
---
Step 2. Pass Your CRT or RRT Exam(s)
Once you have completed your education, you will be ready to take the National Board of Respiratory Care (NBRC) credentialing exam. You must score at least 75 on a scale of 1 to 99 to meet Nebraska's passing standards.
You can get a license to practice respiratory therapy in Nebraska by passing the entry-level CRT exam. Once you have passed this exam, you are eligible to take the advanced level RRT exam. You will have more job options with an RRT credential.
While you register for these exams online with the NBRC, you will take them at an AMP (Applied Measurement Professionals, Inc.) office. You can find AMP sites in these cities:
Lincoln
North Platte
Omaha
Scottsbluff
---
Step 3. Apply for Your Nebraska Respiratory Care License
After you have passed your NBRC exam and obtained your respiratory therapy credential, you can apply for your Nebraska Respiratory Care License. You will have to submit a series of documents with your application:
Proof of being in the U.S. legally
Official transcript showing that you completed an approved respiratory care program
Notarized copy of your NBRC score report
OR
Have the NBRC send a letter verifying that you passed the exam
Verification of licensure in other jurisdictions if you have been credentialed elsewhere
---
Step 4. Maintain Your Nebraska Respiratory Care License with Continuing Education Credits
You may find employment as a respiratory therapist in hospitals and private companies. 35% of the 34 respiratory therapy jobs that were advertised online in Nebraska as of August 2014 were with Catholic Health Initiatives.
Nebraska is home to about 100 hospitals, some of the more prominent ones being:
Alegent Creighton University Medical Center – Omaha
Bryan LGH Medical Center – Lincoln
Good Samaritan Hospital – Kearney
Methodist Hospital – Omaha
Nebraska Medical Center – Omaha
Nebraska Orthopaedic Hospital – Omaha
St. Elizabeth Regional Medical Center – Lincoln
Respiratory Care Professional Societies in Nebraska
You may want to keep abreast of developments in the respiratory care field by joining professional organizations in the field. Your choices include the Nebraska Society for Respiratory Care (NSRC) and the American Association for Respiratory Care (AARC). The AARC in particular is a good source of the continuing education credits that you will need to renew your license. If you join the AARC, you automatically become an NSRC member.
Renewing Your License
Your license will expire on June 1 of the first even-numbered year after initial licensure. The Nebraska Department of Health & Human Services will send you a notice at least 30 days before your license is up for renewal. To renew your license, you must have completed at least 20 hours of acceptable continuing education during the previous 2-year period.
You are responsible for documenting your participation in these programs or activities:
Continuing education summary from the AARC
OR
Signed certificate along with course brochures, outlines, or contents
Source of Continuing Education Credits
The Nebraska Department of Health & Human Services explains your acceptable sources continuing education sources in Section 162-006 of Chapter 162 of its rules and regulations. Your continuing education activities must relate to the practice of respiratory therapy and can focus on:
Documentation
Education
Management
Research
Treatment
These types of activities are acceptable sources for your continuing education:
State and National Association meetings relating to theory
Formal education courses or presentations
Courses sponsored by colleges or universities
Home study
Management courses
Basic or advanced cardiac life support
Specialty certification exams:

CPFT = 10 hours
RPSGT = 10 hours
NPS = 10 hours
RPFT = 10 hours
RRT = 15 hours