According to the Nevada Workforce Informer, 1065 respiratory therapists practiced in Nevada in 2014. Nearly 72% of them were employed in the Las Vegas Metropolitan Statistical Area, while 19% worked in Reno.
<!- mfunc feat_school ->
Featured Programs:
Sponsored School(s)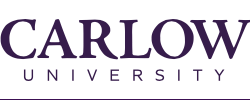 <!- /mfunc feat_school -><!- mfunc search_btn -> <!- /mfunc search_btn ->
As the US population ages and develops more pulmonary illness, the need for respiratory therapists is expected to significantly increase. The state of Nevada projects that 16.8% more respiratory therapists will be needed in the state by 2022.
The Nevada State Board of Medical Examiners regulates the practice of respiratory therapy in the state and provides licenses to qualified RT professionals. Follow these steps to become a respiratory therapist in Nevada:
---
Step 1. Enroll in an Accredited Respiratory Therapy Associate's Degree Program
Your first step to become a respiratory therapist in Nevada is to enroll in an accredited program. The Commission on the Accreditation of Respiratory Care (CoARC) has approved three Nevada respiratory care training programs that offer respiratory therapy associate's degrees. 105 students enrolled in these programs in 2012 according to a CoARC 2013 report.
Your choices for a Nevada respiratory care associate's degree include two Respiratory Care programs and one in Cardiorespiratory Sciences. In each case, you will have to take prerequisite courses before you can enter the respiratory care program. One school encourages you to be comfortable with computers to succeed in its program.
<!- mfunc feat_school ->
Featured Programs:
Sponsored School(s)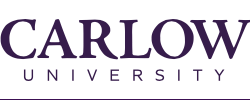 <!- /mfunc feat_school -><!- mfunc search_btn -> <!- /mfunc search_btn ->
In addition to general course requirements, these science courses are common prerequisites to RT programs:
General Microbiology
Human Anatomy & Physiology I and II
Medical Terminal I
Since enrollment in the respiratory care programs is limited, you should strive to do well in these courses to enhance your chances of being qualified for the respiratory therapy track.
Your advanced courses in a Respiratory Care or Cardiorespiratory program may include:
Introductory Concepts of CRS
Advanced Concepts of CRS
Cardiorespiratory Pharmacology
Neonatal & Pediatric CRS Care
Neonatal & Pediatric CRS Equipment
CRS Diagnostic Equipment
To ensure that you will master the concepts and mechanics of respiratory care for patients, you will take a series of clinical practicums.
You must first undergo a background check to train in Nevada's hospitals.
---
Step 2. Get Your CRT or RRT Credential
After earning your respiratory therapy degree, you must sit for the National Board of Respiratory Care (NBRC) entry-level exam. This will provide you with the CRT (Certified Respiratory Therapist) credential that you need to meet the qualifications for a respiratory care license in Nevada. According to the CoARC, 92.8% of Nevada's respiratory care graduates passed this exam in 2012.
You may also want to pursue the advanced RRT (Registered Respiratory Therapist) credential, which will give you more practice options.
You can take these exams at an AMP (Applied Measurement Professionals, Inc.) office. The two Nevada offices are located in the H & R Block Offices in these cities:
Henderson – 2801 Green Valley Parkway
Reno – 350 Crampton Street
---
Step 3. Apply for Your Nevada Respiratory Care Practitioner's License
You can download your respiratory therapist application form. You will need to attach a passport style photograph from the last six months and have your signature notarized. You will also need to provide proof that you are in the U.S. legally. You will have to send one form to your school for them to verify your degree and another to the NBRC to verify that you have a respiratory care credential.
Part of your application process includes an FBI background check. Once you have submitted your application, your License Specialist will send your fingerprint cards, an authorization form and instructions.
If you can prove that you have scheduled your CRT exam, you can apply for a Temporary License to Practice as an Intern. While you are on duty, you will have to wear a name badge that prominently states "Graduate Therapist."
License Reinstatement
If you have practiced respiratory care in the past, your options to get your license reinstated depend on how long ago you practiced.
1 to less than 5 years: Prove that you have completed 10 continuing education units for each year that you have not been practicing respiratory care.
5 or more years: Pass the CRT exam again.
---
Step 4. Maintain Your Nevada Respiratory Care Practitioner's License with Continuing Education Credits
You have a variety of employment options as a respiratory care practitioner, although there is a good chance that you will work in a hospital. Over half of Nevada's 58 hospitals are in the Las Vegas area. Some of these include:
Centennial Hills Hospital Medical Center
Southern Hills Hospital and Medical Center
Mountain View Hospital
Spring Valley Hospital Medical
Desert Springs Hospital Medical Center
Valley Hospital Medical Center
University Medical Center
Advance Your Career with a Bachelor's Degree
If you are a licensed respiratory therapist with an associate's degree and an RRT credential, you can advance your career with a Bachelor of Applied Science from a Cardiorespiratory Sciences program. In addition to taking prerequisite courses and several clinical practicums, you will take the following advanced courses:
Cardiorespiratory Leadership Dynamics
Education and Mentoring in the Cardiorespiratory Setting
Research and Evidence-Based Practice
Long-Term and Palliative Survey of Cardiorespiratory Care
Essentials of Sleep
Special Project in Cardiorespiratory Sciences
Clinical Practicum VI and VII
Respiratory Care Professional Societies in Nevada
Once you are a licensed Nevada respiratory therapist, you may want to join the Nevada Society for Respiratory Care. This organization is chartered with the American Association for Respiratory Care (AARC). One benefit of being an AARC member is that you have access to free continuing education credits.
Continuing Education Credits Required for License Renewal
Your license will be good for two years. The licensing period is from July 1 of your initial registration year to July 1 two years later.
You will need to keep your skills current with continuing education credits during this period to be able to renew your license. You must prove that you have done this when you apply for your renewal.
The Nevada State Board of Medical Examiners requires that 60% of your credits directly relate to respiratory care practice and that two hours are in ethics. The number of credits that you will need for your first renewal varies depending on how long you have had your license:
Registration period
Total Credits
Ethics

Source of Continuing Education Credits
These websites are good sources for ethics credits:
The Board has approved a number of organizations that provide continuing education on respiratory care practice. Any AARC program for Continuing Respiratory Care Education (CRCE) counts towards your credits. Some of the other organizations that provide such credits include:
The American Medical Association
The Center for Disease Control
The American Heart Association
The American Lung Association
American Thoracic Society
Society for American Anesthesiology