According to the Bureau of Labor Statistics, there were as many as 710 respiratory therapists licensed in New Mexico in May 2013. Respiratory therapists in New Mexico are regulated and licensed by the Respiratory Care Advisory Board (within the New Mexico Regulation and Licensing Department). The Board ensures that RT license holders are properly trained and qualified to provide complex medical procedures related to cardiopulmonary technology.
<!- mfunc feat_school ->
Featured Programs:
Sponsored School(s)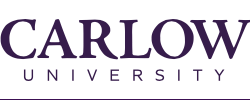 <!- /mfunc feat_school -><!- mfunc search_btn -> <!- /mfunc search_btn ->
Review the following steps to learn how to become a licensed respiratory therapist in New Mexico:
---
Step 1. Complete a Respiratory Care Education Program Accredited by CoARC
If you want to become a respiratory therapist in New Mexico, you must first complete a degree program accredited by the Commission on Accreditation for Respiratory Care (CoARC). These programs are available at both the associate and bachelor's degree level, although the minimum requirement for licensure is an associate's degree.
<!- mfunc feat_school ->
Featured Programs:
Sponsored School(s)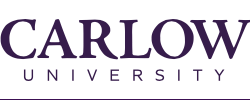 <!- /mfunc feat_school -><!- mfunc search_btn -> <!- /mfunc search_btn ->
It is quite typical, however, for individuals to choose to pursue CoARC-accredited bachelor degree programs given the increasingly competitive nature of this profession.
In New Mexico, there are six CoARC-accredited programs.
A comprehensive respiratory therapy program includes all of the necessary educational and clinical components required to sit for the National Board for Respiratory Care's (NBRC) entry-level examination, which is required for licensure in New Mexico. You can expect the curriculum to include classroom, laboratory, and supervised clinical instruction in areas such as:
Cardiopulmonary anatomy
Cardiopulmonary diagnostic technology
Critical care and life-supporting technology for adults, infants, and children
Physiology and pathophysiology
Therapeutic treatments
The New Mexico Society for Respiratory Care maintains a list of all CoARC-accredited programs in New Mexico.
---
Step 2. Apply for a Temporary Permit (If Applicable)
Before taking the NBRC examination, you may first want to consider a temporary permit to practice respiratory care in New Mexico. You may qualify for a temporary permit if:
You plan to work as a student extern in a traditional or non-traditional respiratory care training program; OR
You are a graduate of a CoARC-accredited program and you can demonstrate proof that you are scheduled to take the NBRC examination
If you are applying for a temporary permit as a student extern, you must provide the Board with the following:
Verification of enrollment in a respiratory care training program
A notarized letter sent from your direct supervisor confirming the location and status of your employment
A notarized from your proposed training supervisor confirming that the supervisor will provide training and direct supervision
A completed and notarized temporary permit application
Payment of $50 for the issuance of a student extern, one-year, renewable permit
If you are applying for a temporary permit graduate, you must provide the Board with the following:
Your graduate transcript sent directly from your educational institution
Proof that you have scheduled to take the CRT or proof of good faith attempts and reasonable progress in pursuing NBRC credentialing
Payment of $100 for the issuance of a graduate, one-year, non-renewable permit
All forms related to applying for a temporary permit can be found here.
---
Step 3. Apply to Take the CRT/RRT Examination
In New Mexico, you may be recognized as either a Certified Respiratory Therapist (CRT) or Registered Respiratory Therapist (RRT) depending on which nationally-reconized credential you choose to pursue. The minimum licensure requirement is the CRT credential. Many respiratory therapists choose to pursue the RRT, the advanced-level certification, as it may expand their career options.
The National Board for Respiratory Care (NBRC) offers both the CRT and the RRT credentials, which are recognized by the 49 states that license respiratory therapists. Both credentials are earned by completing the Therapist Multiple-Choice (TMC) Examination; however, the RRT credential requires you to achieve a higher score as well as pass the Clinical Simulation Examination (CSE).
You may also choose to upgrade your respiratory credential from a CRT to an RRT at a later date, provided you submit an affidavit to the Board along with the required fee.
All NBRC examinations are administered by AMP, a third-party exam service provider. As such, you must schedule and register for the desired examinations through AMP and take the examination at one of the many AMP assessment centers throughout the country. In New Mexico, you can take the examination at the AMP assessment center in Albuquerque.
---
Step 4. Apply for Licensure in Mexico as a CRT or RRT
Upon the successful completion of the NBRC examination and the subsequent certification as either a CRT or RRT, you must apply for licensure. In addition to a completed and signed application, you must provide the Board with the following:
2×2 passport-style color photograph
$150 application fee (made payable to the Respiratory Care Advisory Board)
Copy of your transcripts from the completed respiratory care program
Copy of the NBRC certificate (CRT or RRT)
Copy of your CRT or RRT identification card; OR copy of the exam results showing that you successfully passed the appropriate NBRC examination (if you haven't received your ID card yet)
---
Step 5. Maintain your License in New Mexico
All licenses for respiratory therapists in New Mexico must be renewed on a biennial basis (via the online renewal process), and 20 hours of continuing education are a requirement for licensure renewal. The cost of renewal is $150.
All continuing education hours must be directly related to:
Pulmonary function technology
Related, inter-disciplinary areas of healthcare
Respiratory therapy
Further, you must adhere to the following continuing education requirements:
At least 12 hours must be in a category that includes the following types of educational offerings:

Lecture
Panel
Workshop
Seminar
Symposium
Distance education
NBRC re-credentialing
Any questions regarding CEU credits in New Mexico may be directed to the New Mexico Society of Respiratory Care (NMSRC) at info@nmsrc.org.
The New Mexico also maintains a comprehensive list of all New Mexico hospitals and job opportunities for licensed graduates seeking employment in respiratory care.