An aging American population will almost certainly result in an increase in demand for respiratory therapy services. RT salaries are also attractive, though they vary according to location. According to the U.S. Bureau of Labor Statistics (BLS), in 2013 the annual average salary for a respiratory therapist in North Dakota was $49,830. Respiratory therapy jobs in North Dakota tend to be concentrated in the Grand Forks and Fargo metropolitan areas. In 2013, the average annual salary for RTs in Grand Forks was $50,160, while those in Fargo earned $52,470 on average.
<!- mfunc feat_school ->
Featured Programs:
Sponsored School(s)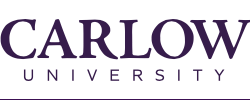 <!- /mfunc feat_school -><!- mfunc search_btn -> <!- /mfunc search_btn ->
The North Dakota State Board of Respiratory Care serves as the licensing and regulatory agency for RTs practicing in North Dakota. Take these steps to become a licensed respiratory therapist in North Dakota:
---
Step 1. Enroll in an Accredited Respiratory Therapy Degree Program
The Commission on Accreditation for Respiratory Care (CoArc) lists three accredited RT programs in North Dakota. Two of the programs are bachelor's level, and one is a master's degree program. All are RRT-level programs that ensure graduates are eligible to complete certifying exams leading to the RRT credential.
A 2013 CoArc report revealed that 14 students graduated from North Dakota's RT programs in 2012. Two of the RT programs had a 100 percent graduate job placement rate.
<!- mfunc feat_school ->
Featured Programs:
Sponsored School(s)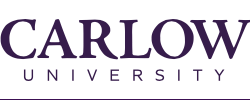 <!- /mfunc feat_school -><!- mfunc search_btn -> <!- /mfunc search_btn ->
The bachelor's programs combine course work, and onsite lab and clinical education. Some of the programs divide courses into preparatory and professional segments. Typical preparatory coursework might include:
Anatomy and Physiology
Introductory Chemistry
Ethics
Pharmacology
Procedures
Professional course topics might include:
Statistics
Biochemistry
Respiratory Care
Behavioral Science
Practicum
The practicum courses include lab and clinical work at various medical facilities and involve direct interaction with patients. Students may be required to submit to a criminal background check, blood work, drug testing, a physical, or other screening requirements to qualify for this part of the program.
---
Step 2. Pass Your NBRC Exams
The National Board for Respiratory Care (NBRC) administers the credentialing exams for aspiring respiratory therapists. Once you have successfully completed an accredited RT program, the next step is to earn the Certified Respiratory Therapist (CRT) credential. The exam required for this nationally-recognized credential verifies that you are qualified for licensure, allowing you to pursue respiratory therapist jobs in North Dakota.
The advanced level Registered Respiratory Therapist (RRT) credential is not required to become licensed in North Dakota, but it is often a gateway to a higher salary. You must demonstrate advanced knowledge and skill to acquire the RRT, and it will allow you to compete for more financially rewarding jobs.
Both credentials require you to pass the Therapist Multiple-Choice (TMC) Examination; however, the RRT credential requires you to achieve a higher score. The RRT credential also requires that you go on to pass the Clinical Simulation Examination (CSE).
---
Step 3. Apply for Your North Dakota Respiratory Care Therapist's License
You must have a license to practice respiratory therapy in North Dakota, and you must renew your license every year. For an initial license, you must send a signed and notarized application to the North Dakota State Board of RespiratoryCare, along with:
If you're applying for an initial license, you must also submit to a statewide and nationwide criminal background check. You can download a license application form online.
North Dakota does participate in reciprocity if the applicant can demonstrate that they were licensed in a state that has the same standards for RT licensure as North Dakota, and if they pay the licensing fee.Out of state applicants must include a completed license verification form from each state in which they are or were previously licensed.
---
Step 4. Maintain Your North Dakota License Through Continuing Education
A respiratory therapist license must be renewed every year in North Dakota. There is a $60 fee for renewal for both CRTs and RRTs. To renew your license, you must submit a complete application form and your fee by the deadline. Applicants must also demonstrate that they have stayed current with ongoing best practices by submitting proof that they have fulfilled continuing education (CE) requirements. North Dakota requires that RTs complete a minimum of 10 continuing education hours to qualify for license renewal.
CE credits may be earned in three ways. You may participate in panels, lectures, workshops symposiums, seminars or distance education directly related to respiratory therapy, pulmonary function technology, or polysomnography. All such activities must be board-approved in order to qualify for credit.
You may also retake and pass the exam for the highest credential held, or pass a credentialing exam that you had not taken before.