South Dakota respiratory therapists help thousands of people every year with everything from emergency life-threatening situations to long-term managed care. Nationwide, the demand for respiratory therapists is expected to grow nearly 20 percent. Currently in South Dakota, there are approximately 310 professionals licensed to work in this field. According to the Bureau of Labor Statistics the average annual salary for a South Dakota's respiratory therapists is $48,850.
<!- mfunc feat_school ->
Featured Programs:
Sponsored School(s)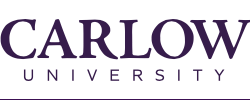 <!- /mfunc feat_school -><!- mfunc search_btn -> <!- /mfunc search_btn ->
Working as a respiratory therapist can be both a challenging and rewarding career at the same time. The South Dakota Board of Medical and Osteopathic Examiners is responsible for the licensing and oversight of all respiratory therapists in the state, and is the agency you will work with throughout the licensure process. To become a respiratory therapist in South Dakota you must complete the following steps:
---
Step 1. Qualify for Certification by the National Board for Respiratory Care (NBRC)
The South Dakota Board of Medical and Osteopathic Examiners will grant you a new license as a respiratory therapist if you fall into one of the following two categories:
<!- mfunc feat_school ->
Featured Programs:
Sponsored School(s)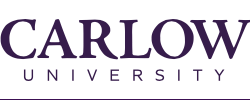 <!- /mfunc feat_school -><!- mfunc search_btn -> <!- /mfunc search_btn ->
You hold a valid certification or registration with the National Board for Respiratory Care (NBRC)
You are currently licensed as a respiratory therapist in another state or US territory that requires you to be certified by the NBRC as a condition for licensure
You must therefore also meet the respiratory therapist requirements for certification through the NBRC. The NBRC offers two entry-level certifications:
The CRT and CPFT have similar requirements, and if you have the CRT certification you will be eligible to take the exam to gain a CPFT certification. Holding one of these certifications will allow you to obtain advanced and more specialized NBRC credentials in the future.
You must pass an exam to earn the CRT certification. To take this exam, you must be at least 18 years old and meet one of the following requirements:
Hold a respiratory therapist degree from an educational program that is approved by CoARC (Commission on Accreditation for Respiratory Care) – this must be at least at the associate's level
Be completing a respiratory therapist program as part of a bachelor's degree and obtain a CoARC-authorized Special Certificate of Completion from your educational institution
Hold a Registered Respiratory Therapist Credential issued by the Canadian Society of Respiratory Therapists
While completing an associate's of science (AS) degree in respiratory therapy can qualify you for licensure in South Dakota, as the professional field in this area becomes more competitive, many candidates are choosing to begin their careers with a bachelor's of science (BS) that includes respiratory therapy.
There are several respiratory therapist schools in South Dakota, with additional opportunities available online and across the country. Whether you complete an associate's or bachelor's degree, you can expect to take courses such as the following as part of respiratory therapist training programs in South Dakota:
Pharmacology
Healthcare professional ethics
Advanced biology
Foundations of respiratory care
Current issues and developments in respiratory care
Respiratory care clinical experience and practicum
---
Step 2. Consider an Optional Temporary Permit
You can also consider obtaining a temporary permit to gain additional experience in the respiratory therapy field. This can be an opportunity where you solidify your existing skills that can also help you better prepare to take the NBRC exam. The Board of Medical and Osteopathic Examiners can grant you a temporary permit on one of two conditions:
You graduated from a respiratory therapist degree program
You are currently a student in a respiratory therapist program – in this case the Board can only grant you a permit to perform respiratory care services for which you have completed a clinical exam
While a temporary permit will allow you to seek respiratory therapist jobs in South Dakota, as its name implies this permit is not renewable and will expire when of the following conditions is met:
If you fail the NBRC exam
Once you become eligible to take the NBRC exam your temporary license will expire after three months
---
Step 3. Pass the Exam for NBRC Certification
An important event on your road to becoming a licensed respiratory therapist is the National Board for Respiratory Care (NBRC) Certified Respiratory Therapist (CRT) Examination. Passing this exam will make you qualified to apply for licensure with the South Dakota Board of Medical and Osteopathic Examiners.
You will have three hours to complete the CRT exam, which is comprised of 160 multiple-choice questions covering three primary subject areas:
Therapeutic procedures

Maintenance of records and information
Maintenance of patient airway, including artificial airways
Removal of broncho-pulmonary fluids
Developing adequate respiratory support
Evaluation of a patient's response to respiratory care
Modification of procedures according to patient response
Pulmonary rehabilitation and at-home care
Assisting a physician
Respiratory therapy in emergency situations

Clinical data

Patient data recommendations and evaluations
Patient record
Patient clinical information
Procedures to obtain additional data

Respiratory therapist equipment

Manipulation of equipment by protocol or order
Infection prevention and control
Performance of quality control procedures
You can register online to take the CRT, which is offered at two Applied Measurement Professionals testing centers in South Dakota:
Rapid City at 1819 West Main
Sioux Falls at 3308 South Minnesota Avenue
It is important that you are well prepared for the CRT exam. The NBRC offers additional study resources through its website, including a helpful CRT content outline that provides a detailed description of test questions by specific topic areas.
---
Step 4. Apply to Become a Licensed Respiratory Therapist
You can complete your application for a temporary license, initial license, or renewal by creating an online account with the Board of Medical and Osteopathic Examiners. Your application for initial licensure will evaluate you on three specific areas:
You must demonstrate proof of having a good and moral character
You must provide the Board with proof showing you graduated from a respiratory therapist education program that is accredited or approved by CoARC (Commission on Accreditation for Respiratory Care)
You must have passed the CRT examination
Once you have been approved by the Board and receive your license you can begin practicing in your new career as a fully credentialed respiratory therapist in South Dakota. Before submitting your application make sure you have provided complete proof of all required qualifications and included the appropriate application fee.
---
Step 5. Maintain Your South Dakota Respiratory Therapist License
Your respiratory therapist license will expire every two years. You will receive a notice from the Board of Medical and Osteopathic Examiners at least 90 days before your license expires, and to renew your license you must return this notice along with a renewal fee to the Board in due time. After following this procedure you should receive an official Certificate of Renewal that demonstrates you have properly renewed your respiratory therapist license for another two years.
As a condition to renew your license biennially, you must demonstrate proof that you have completed at least 20 credit hours of continuing professional education. The program you complete must specifically relate to enhancing your knowledge and skills in the field of respiratory therapy. You can complete your continuing professional education in one of the following ways:
Completing continuing professional education that is approved by the American Association for Respiratory Care (AARC)
Completing an appropriate in-service training program that is conducted in a hospital or other related and approved healthcare facility
The American Association for Respiratory Care is one resource where you can find information regarding your professional development, news in the field of respiratory therapy, and continuing professional education opportunities. Locally based and also relevant in these areas of respiratory therapy is the South Dakota Society for Respiratory Care (SDSRC). As you advance further in your career it is always a good idea to consider branching out in your field through professional organizations.
You may also consider obtaining advanced certifications and registrations offered through the NBRC. Along with these advanced certifications you can also obtain advanced degrees in areas that are related to respiratory therapy. There are a variety of master's of science degree (MS) programs that can go hand in hand with more advanced respiratory therapist certifications.
Most respiratory therapists work in a hospital setting. Across South Dakota there are a number of hospitals and centers of healthcare service where newly licensed respiratory therapists may find employment opportunities:
Avera McKennan Hospital and University Health Center in Sioux Falls
Sanford USD Medical Center in Sioux Falls
Sioux Falls VA Medical Center
Custer Regional Hospital
Lead-Deadwood Regional Hospital
Rapid City Regional Hospital
Spearfish Regional Hospital
Sturgis Regional Hospital