Respiratory therapists in Tennessee provide vital services to their patients every year, ensuring the preservation of life and a high quality of care. Nearly 3,400 professionals have been licensed as respiratory therapists in Tennessee, a field that is projected to grow by 19 percent nationwide over the coming decade.
Tennessee respiratory therapists earn a higher average annual salary than their colleagues in several neighboring states, which last year was calculated to be more than $48,500.
Since 1998 Tennessee's Board of Respiratory Care has been ensuring all those who practice in this field have met the professional qualifications and standards that ensure the best level of care is available to the public. Under the Department of Health, the Board is the state agency you will be working with as you navigate the following steps to become a respiratory therapist in Tennessee:
---
Step 1. Complete a Degree Program in Respiratory Therapy
All prospective respiratory therapists in Tennessee must complete at least an associate's of science from a respiratory therapist training program that is approved by CoARC (Commission on Accreditation for Respiratory Care). There are a number of such schools in Tennessee, eight of which offer an associate's of science degree in and three that offer a bachelor's of science in respiratory therapy.
<!- mfunc feat_school ->
Featured Programs:
Sponsored School(s)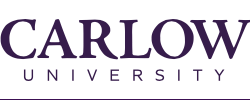 <!- /mfunc feat_school -><!- mfunc search_btn -> <!- /mfunc search_btn ->
You can expect to take courses that focus on the following subjects as you complete your academic program:
Pharmacology
Advanced biology
Cardio-renal system
Respiratory science
Respiratory pharmacology
Pathology of respiratory diseases
Hemodynamics
Clinical experience
An important part of your respiratory therapist program will be the clinical segment in which you will receive hands-on training and develop real-life proficiency. Clinical experience is among the requirements if you choose to apply for a temporary license before completing exams.
Although having an associate's degree will fulfill the minimum requirement for respiratory therapist jobs Tennessee, candidates often choose to earn a bachelor's.
---
Step 2. Qualify to Become a Respiratory Therapist in Tennessee
The general respiratory therapist requirements for licensure in Tennessee are:
You must be at least 18 years of age
You must have no serious criminal convictions, especially in the past 10 years
You must have completed at least an associate's degree in respiratory therapy from a CoARC-approved institution
Tennessee offers three different types of respiratory therapist licenses that each have their own additional specific requirements:
Certified Respiratory Therapist:
Registered Respiratory Therapist:
Respiratory Care Practitioner by Endorsement:

You must possess a current and valid respiratory therapist license in a different state
The Board must confirm that the academic respiratory therapist program you completed meets Tennessee's standards
To obtain these licenses you must also arrange to provide the following:
Your academic program must send your final transcripts or diploma to the Board of Respiratory Care
If you are also applying for an arterial blood gas endorsement with your license you will need to have your school send your final academic transcripts to the Board which demonstrates you have completed training in blood gas analysis
---
Step 3. Consider a Temporary License to Practice as a Registered Respiratory Therapist
Once you have completed all the requirements to become a Registered Respiratory Therapist other than the NBRC's Certified Respiratory Therapist (CRT) exam, you will be eligible for a temporary license. This will allow you to practice for up to one year as a Registered Respiratory Therapist, and will become invalid after this period or once you pass the CRT Exam and receive a traditional license.
For your temporary license application to be approved you must provide the Board with proof that you have completed a respiratory therapy degree program that is approved by CoARC that includes completion of a clinical segment.
---
Step 4. Pass the Certified Respiratory Therapist (CRT) Examination
Once you have completed the steps up to this point you will be ready to take the CRT examination, a prerequisite for both more advanced exams sponsored by the NBRC and for licensure by the Tennessee Board of Respiratory Care. You can register online to take the CRT, for which you will have three hours to complete 160 multiple-choice questions regarding the subjects of:
Clinical data and respiratory therapist care
Respiratory therapy equipment
Therapeutic procedures
You can take the computer-based CRT examination at Applied Measurement Professionals testing centers located throughout Tennessee:
In Chattanooga at 2200 Hamilton Place Boulevard
In Johnson City at 3302 West Market Street
In Knoxville at 308 North Peters Road
In Memphis at 3566 Summer Avenue
In Nashville at 2941 Nolensville Pike
---
Step 5. Apply for a Tennessee Respiratory Therapy License
To begin the licensure process you will need to request an application packet from the Board of Respiratory Care. This can be done either by mail or telephone:
Over the phone by calling 1 (800) 778-4123, or making a local call to (615) 253-5087
Writing to the Board at 665 Mainstream Drive, 2nd Floor; Nashville, TN 37243
Return the completed application packet and application fee of $200, along with any requested documents, to the Board of Respiratory Care at the above address. A complete application packet will include the information to conduct a criminal background check and a passport-size photo.
Employers
Hospitals are some of the major employers of respiratory therapists in Tennessee. Once the Board of Respiratory Care has issued your license, you can start inquiring at major healthcare centers like:
Methodist University Hospital in Memphis
Baptist Memorial Hospital in Memphis
Vanderbilt University Medical Center in Nashville
University of Tennessee Medical Center in Knoxville
Fort Sanders Regional Medical Center in Knoxville
Centennial Medical Center in Nashville
Johnson Medical Center in Johnson City
Parkwest Medical Center in Knoxville
Erlanger Medical Center in Chattanooga
---
Step 6. Renew Your Tennessee Respiratory Therapist License
Your respiratory therapist license will expire every two years on the last day of your birth month. To renew this you must pay a renewal fee of $120. You can renew your license online up to 120 days before it is set to expire through the Department of Health's website by selecting Renew Health License.
You can also renew your license via mail by returning the renewal form the Board will send you 45 days before you license will expire.
Continuing Education
Part of maintaining your respiratory therapist license also requires you to obtain at least 10 hours of continuing education every year. Your continuing education must conform to the following requirements:
Courses you take must be at least 30 minutes in length
At least five hours of your continuing education must pertain to the cardio-pulmonary system
A maximum of five hours of your continuing education can pertain to substance abuse and ethics
In your first year as a new licensee, the academic degree you completed will suffice to fulfill the continuing education requirements
There are 20 approved providers of continuing education in Tennessee. You only need to submit proof of completion of your continuing education if you are audited by the Board. You should keep a record of completion of continuing education for up to three years, which should include:
Description, title, provider, and date of the continuing education, with at least one of these elements being printed on an official stationary paper or letterhead provided by the education sponsor
Your signature and license number
The total amount of hours the continuing education fulfills
You can also earn a more advanced degree, such as a bachelor's of science degree or a master's of science degree, and have the courses you take fulfill your continuing education requirement. Earning a more advanced degree has several advantages, including:
Justification for a higher salary
Greater job security
Increased competitive advantage in employment
Increased prospects for future career advancement
One college credit is equivalent to three hours of continuing education, and for your courses to count you must earn at least a 2.0 grade point average. To be valid as continuing education, the college courses you take must also meet either of the following requirements:
They must focus on the clinical practice of respiratory therapy
They must be related to education, research, or management regarding the cardio-pulmonary system
You can also consider advancing your career and professional development by joining organizations such as the Tennessee Society for Respiratory Care (TSRC).