According to the Utah Occupational Report for Respiratory Therapists, this occupation is expected to experience much faster than average growth in the state over the decade spanning 2010 – 2020. Therapists who possess a bachelor's degree are projected to have the best job prospects in Utah. According to the U.S. Bureau of Labor Statistics (BLS), in 2013 the average salary among respiratory therapists in Utah was $56,140 as of 2013. Respiratory therapy jobs in Utah tend to be concentrated in the metro areas surrounding Salt Lake City and Ogden, and the eastern third of the state.
<!- mfunc feat_school ->
Featured Programs:
Sponsored School(s)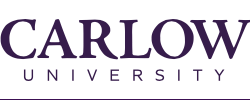 <!- /mfunc feat_school -><!- mfunc search_btn -> <!- /mfunc search_btn ->
The Utah Department of Occupational and Professional Licensing confers licensure upon qualified RT applicants. Follow these steps to become a licensed respiratory therapist in Utah.
---
Step 1. Enroll in an Accredited Respiratory Therapy Degree Program
In Utah, a Bachelor of Science in Respiratory Therapy is required for credentialing as either a certified respiratory therapist (CRT) or registered respiratory therapist (RRT).
<!- mfunc feat_school ->
Featured Programs:
Sponsored School(s)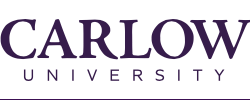 <!- /mfunc feat_school -><!- mfunc search_btn -> <!- /mfunc search_btn ->
According to the Commission on Accreditation for Respiratory Care (CoArc), there are seven accredited RT programs in Utah, three of which are satellites off the main campus of the same large university. A CoArc report revealed that 287 students graduated from accredited respiratory therapy programs in Utah in 2012, with 244 holding associate's degrees, and 43 holding baccalaureate degrees. The CoArc report also states that in 2013, the average job placement rate for RT program graduates in Utah was 87.3 percent.
Respiratory therapy programs require relevant prerequisite courses with a minimum required grade level to clear the application and selection processes. Students may also be required to submit to a criminal background check and drug screening and have specific immunizations. Sample prerequisite courses may include:
Psychology
Respiratory Therapy
Pathophysiology
Biomedical Core
Chemistry
Once you have met your prerequisites, and have been accepted into a program, course topics may include:
Cardiopulmonary Diagnostics
Respiratory Therapy
Cardiopulmonary Pathophysiology
Pharmacology
Patient Assessment
A degree program will also include supervised clinical experiences in varied medical settings, including patient assessment lab work, and lab work with relevant ventilation equipment.
At some schools, you will also be required to attend the two-day Utah Society for Respiratory Care (USRC) convention as part of AAS and BS programs.
---
Step 2. Pass Your NBRC Exams
CRT
The National Board for Respiratory Care (NBRC) administers the credentialing exams for aspiring respiratory therapists. Once you have successfully completed an accredited RT program, the next step is to take the Therapist Multiple-Choice (TMC) Examination leading to the Certified Respiratory Therapist (CRT) credential
This exam is used as the basis for licensure in Utah. It consists of 160 multiple choice questions that tests applicants' knowledge of clinical data, therapeutic procedures and equipment. You will have three hours to complete this entry-level test, and you must be at least 18 to take it.
If you would like to practice before taking the exam, you can test your readiness by taking a free practice exam online. You will have to take the whole exam at once to get the results of your practice exam.
RRT
The Registered Respiratory Therapist (RRT) credential is often described as the "standard of excellence." An RT with this credential is often able to command a higher salary than with a CRT.
The multiple-choice exam that you must take to earn the RRT is the same Therapist Multiple-Choice (TMC) Examination required to earn the CRT, but you are required to achieve a higher passing score. You will then move on to the additional clinical simulation component required for the RRT credential.
The clinical section, called the Clinical Simulation Examination (CSE), is made up of 22 patient management problems, 20 of which are scored. You are allowed four hours for this exam.
---
Step 3. Apply for Your Utah Respiratory Care Therapist's License
When you have earned a BS degree in Respiratory Therapy from an accredited university or college and passed your CRT exams, the next step is to apply for your Utah Respiratory Care Practitioner's License. Before you can enter practice in Utah you have to be licensed by the Utah Department of Occupational and Professional Licensing. You must:
Have the CRT or RRT credential
Be able to prove that you completed an accredited RT program
Pay license fees
Complete a license application
Out of State Applicants
If you are an out of state RT and are applying to the Utah Department of Occupational and Professional Licensing for licensure by endorsement (licensed in another state), and do not have a current NBRC certificate, you must provide verification of licensure from your current state of licensure and documentation that your education program was approved by a nationally accredited organization. If the standards for licensure in your current state are at least equivalent to those of Utah, you can be licensed by endorsement.
---
Step 4. Maintain Your Utah License Through Continuing Education
Your RT license is valid for two years in Utah. The license expires on the date listed on the back of the certificate. To renew, you must fill out a renewal form with the Utah Department of Occupational and Professional Licensing and pay a non-refundable renewal fee. If you reinstate your license after the deadline, you must pay additional fees.
The Utah Department of Occupational and Professional Licensing doesn't require any CEs, but the NBRC's Continuing Competency Program requires certification renewal every five years for NBRC credentials awarded on or after July 1, 2002. Your expiration date appears on the back of your certificate. Depending on your activity level with the NBRC, you may be required to pay a fee at renewal.
You can renew NBRC certification in one of three ways. You can:
Submit proof that you completed a minimum of 30 hours of continuing education (CE) directly related to respiratory therapy or pulmonary function technology, including lectures, panels, workshops, seminars, symposiums and distance education. You can renew your CRT with 30 hours of general respiratory care subjects, and your RRT (including CRT) with 30 hours of general respiratory care subjects. If you take this option, you're required to submit the Continuing Competency Program information online before your credential expiration date. You can complete the application process and pay fees online. If you miss the deadline, your certification may expire.
Retake and pass the exam for your credential. If you hold more than one certification, you must retake and pass the test for the highest-level credential.
Pass an NBRC credentialing exam not previously completed. If you pass an NBRC credentialing exam that you didn't before, it automatically extends the renewal period of all of the other credentials that you hold for an additional five years, counting from the date of the successful examination.