The demand for respiratory therapists in Washington is projected to increase steadily for years to come. Washington offers both significantly higher salaries and a higher projected job growth rate for RTs when compared with its neighboring states. Most recently the average salary for Washington's 1,820 respiratory therapists was calculated to be $65,040.
<!- mfunc feat_school ->
Featured Programs:
Sponsored School(s)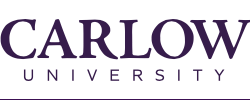 <!- /mfunc feat_school -><!- mfunc search_btn -> <!- /mfunc search_btn ->
A steady income is not the only benefit this field offers. Washington's respiratory therapists consistently report a high level of job satisfaction knowing they provide a valuable medical service.
To become a respiratory therapist in Washington you will need to be licensed through the state Department of Health as a Respiratory Care Practitioner:
---
Step 1. Earn a Degree in Respiratory Therapy
As the first step to becoming a respiratory therapist in Washington you will need to earn at least an associate's of science degree specific to this field. You must earn your degree through an institution that is approved by CoARC (Commission on Accreditation for Respiratory Care). There are five such respiratory therapist schools in Washington State, in addition to those available throughout the country.
<!- mfunc feat_school ->
Featured Programs:
Sponsored School(s)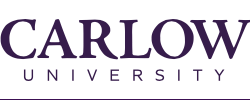 <!- /mfunc feat_school -><!- mfunc search_btn -> <!- /mfunc search_btn ->
Typical respiratory therapist training programs in Washington include courses such as:
Respiratory therapy professionalism and ethics
Respiratory pharmacology
Arterial blood gasses
Mechanical ventilation
Respiratory orientation, assessment, and diagnosis
Respiratory care in children and the elderly
Assistance in specialized respiratory care procedures
Respiratory therapy critical care, long term care, rehabilitation, and home care
Respiratory therapist clinical studies
Although an associate's degree meets the state's minimum licensing requirements, you may elect to complete a bachelor's of science program. Going beyond the minimum requirements for licensure is a good way to stay competitive in the field.
As part of the requirements for licensure in Washington State, you must also complete a seven-hour approved HIV/AIDS training course.
---
Step 2. Consider Obtaining a Temporary Permit
In some circumstances you may find it advantageous to practice under a temporary permit.
Once you graduate from a CoARC-approved respiratory therapy program and submit an application for licensure you can practice with a temporary permit under the close observation of a supervising RT. Eligibility for a temporary permit is dependent upon completing all requirements for licensure, with the exception of the Certified Respiratory Therapist (CRT) exam.
If you pass this exam you may continue practicing as a respiratory therapist until you are issued a license. However if you do not pass the CRT exam your permit is considered to be immediately invalidated.
As a licensed respiratory therapist in a different state, you would be eligible for a temporary permit if you have completed all requirements for licensure in Washington except the seven-hour HIV/AIDS training course. Obtaining a temporary permit will allow you to work for up to six months in Washington before completing the required HIV/AIDS course.
---
Step 3. Pass the Certified Respiratory Therapist (CRT) Exam
Besides graduating from a two-year respiratory therapy academic program, Washington State law also mandates that all respiratory therapists pass the Therapist Multiple-Choice (TMC) Examination leading to the Certified Respiratory Therapist (CRT) credential. To be eligible to take the exam, candidates must be at least 18 years of age and hold a degree from a CoARC-approved respiratory therapy program.
You will have up to three hours to complete the exam, which is comprised of 160 multiple-choice questions covering three primary subject areas:
Patient data evaluations and recommendations:

Patient record and data review
Collection and evaluation of clinical data
Procedures to obtain additional patient information
Quality control, equipment manipulation, and infection control for:

Oxygen devices
CPAP devices
Ventilators
Artificial airways
Modification and initiation of therapeutic procedures:

Records and communication of information
Care of artificial airways
Maintenance of patient airway
Removal of broncho-pulmonary secretions
Remember that you must pass the exam within 90 days of graduation from your respiratory therapist education program. You can register online to take the CRT, which is offered at Applied Measurement Professionals testing centers located throughout the state:
In East Wenatchee at 636 Valley Mall Parkway, Suite A4
In Everett at 7010 Evergreen Way
In Kennewick at 4018a West Clearwater Avenue
At Kirkland's Regus Business Center at 11335 Northeast 122nd, Suite 105
In Lakewood at 9132 Veteran's Drive Southwest
In Bellevue at 15015 Main Street, Suite 111B
In Seattle at 113 1st Avenue North
In Spokane at 1601 North Division, Suite i
In Spanaway at 15633 Pacific Avenue South
In Tacoma at 7626 South Tacoma Way
In Vancouver at 10000 Northeast 7th Avenue, Suite 400
In Yakima at 1115 West Lincoln, Suite 107
---
Step 4. Apply for Licensure with the Washington State Department of Health
By the time you have completed education and exam requirements, you should be ready to complete an application packet for licensure. This will include:
Application fee, currently $210
Personal questions aimed at determining your suitability to practice as a respiratory therapist
Request for your respiratory therapist school to send the Department of Health your official transcripts
Complete work history
Confirmation that you have received at least seven hours of HIV/AIDS training
Score from your CRT exam
If you are already licensed in a different state and applying for licensure in Washington, you will also need to fill out a Verification of Licensure form.
The Department of Health will review applications for Respiratory Care Practitioner Licenses in the order they are received, and you can check the status of your application online. Once you receive your license you can begin the search for respiratory therapist jobs in Washington as a fully-credentialed professional.
---
Step 5. Renew Your Washington Respiratory Therapist License
Your Washington State Respiratory Care Practitioner License is valid for two years and expires on your birthday. To renew it, you must complete at least thirty hours of continuing education before it expires and pay a $165 license renewal fee.
Continuing education is considered to be any activity that relates to your advancement and education in the field of respiratory therapy:
Respiratory care courses that are approved by the:
Advanced cardiac life support
Pediatric advanced life support
Neonatal resuscitation program
Teaching, lecturing, or making presentations about respiratory therapy
Self-study courses
Respiratory care courses from any accredited college or university
At least 10 hours of your continuing education must be approved by the AARC. If you happen to be audited by the Washington State Department of Health, you will need to provide documented proof that you have completed the requisite amount of continuing education.
Many respiratory therapists in Washington choose to pursue a course of college and university study when completing their continuing education requirements, earning a more advanced degree in a relevant subject area. Bachelor's or master's of science degrees in fields that are closely related to respiratory therapy can prove to be valuable for both the short and long term career prospects. Having at least a four-year degree can allow candidates to stand out competitively in the initial application process as well as increase future career possibilities.
As you prepare for a future career as a respiratory therapist in Washington it is advisable to start researching prospective employers early on in the licensure process. Some of the largest Washington-based employers of professionals in this field include:
University of Washington Medical Center in Seattle
Providence Sacred Heart Medical Center and Children's Hospital in Spokane
Evergreen Health Medical Center in Kirkland
Harborview Medical Center in Seattle
Providence Saint Peter Hospital in Olympia
Virgin Mason Medical Center in Seattle
Northwest Hospital and Medical Center in Seattle
PeaceHealth Southwest Medical Center in Vancouver
Providence Holy Family Hospital in Spokane
Providence Regional Medical Center in Everett
Tacoma General Hospital
PeaceHealth Saint Joseph Medical Center in Bellingham
Swedish Medical Centers in Seattle