As the need for allied health services continues to expand in West Virginia, the state's 880 currently licensed respiratory therapists are expected to see a considerable number of new licensees joining their ranks in the coming years. With the current average salary for RTs in West Virginia at $46,930, choosing to become a respiratory therapist can provide a stable and rewarding career.
<!- mfunc feat_school ->
Featured Programs:
Sponsored School(s)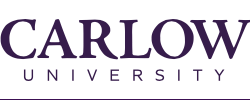 <!- /mfunc feat_school -><!- mfunc search_btn -> <!- /mfunc search_btn ->
Becoming a respiratory care professional requires commitment and dedication. To practice as a respiratory therapist you will need to become licensed by the West Virginia Board of Respiratory Care. Accomplishing this will require you to navigate the following series of steps:
---
Step 1. Earn a Degree in Respiratory Therapy
The road to licensure starts by earning a respiratory therapist degree. Full licensure requires at least an associate's of science in respiratory care, but in many cases students choose to earn a bachelor's degree with a specialization in respiratory therapy.
<!- mfunc feat_school ->
Featured Programs:
Sponsored School(s)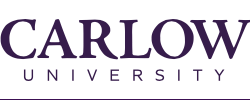 <!- /mfunc feat_school -><!- mfunc search_btn -> <!- /mfunc search_btn ->
The academic program you complete must be approved by CoARC (Commission on Accreditation for Respiratory Care) in order for you to be eligible for licensure after graduating. In West Virginia there are four associate's degree programs and two bachelor's degree programs offered for prospective respiratory therapists.
As you complete the academic requirements, you can expect to complete the following courses:
Human anatomy and physiology
Respiratory therapist computer concepts and applications
Mechanical ventilation theory and lab
Neonatal and pediatric respiratory care
Intensive respiratory care and rehabilitation
Pharmacology for respiratory care
Ethics and professionalism for respiratory therapists
Clinical practicum as a respiratory therapist
---
Step 2. Consider Optional Temporary Permits
Student Permit
If you are a student who is currently enrolled in a state-approved respiratory therapist training program you can qualify for a temporary student permit that will allow you to practice respiratory care under close supervision for six months, provided you meet the following conditions:
You can provide official transcripts from your education program showing that you have completed at least 30 semester credits, including 18 credits that are directly related to respiratory care
You can provide official transcripts showing you have completed at least 200 clinical hours of respiratory care
You have proof that you have completed first-year didactic and clinical competency requirements at your respiratory therapist school in West Virginia
You will be allowed to renew your temporary student permit one time if you can demonstrate you are making substantial progress towards the completion of your respiratory therapist degree program. The application fee for this permit is $75.
Out-of-State Permit
If you are a currently licensed respiratory therapist in a different state, you have the option of applying for a temporary permit that will make you eligible to practice in West Virginia for up to six months while you complete any remaining requirements for licensure.
To qualify for this you will need to submit a letter stating that your RT license is in good standing with your home state, along with a completed application and $200 fee.
---
Step 3. Pass the Certified Respiratory Therapist (CRT) Exam
You will be eligible to take the Therapist Multiple-Choice (TMC) Examination required to become a Certified Respiratory Therapist (CRT) if you are at least 18 years old and have completed an associate's degree at minimum from a CoARC-approved education program. This credential, offered through the National Board for Respiratory Care (NBRC), is required for licensure in West Virginia. You will have three hours to complete 160 multiple-choice questions.
The primary topics the exam evaluates include:
Clinical data

Reviewing data in the patient record
Collecting and evaluating important clinical data
Determination of procedures to obtain additional data
Respiratory therapy equipment

Oxygen administration devices
Humidifiers and CPAP devices
Nebulizers and ventilators
Artificial airways
Suctioning devices
Therapeutic procedures for respiratory care

Maintenance and communication of patient records
Maintenance of artificial airways
Maintenance of patient airways
Removal of broncho-pulmonary secretions
Respiratory support
Patient responses to respiratory care
You can register for the exam online, which is currently offered at one Applied Measurement Professionals testing location in Dunbar near Charleston at the H&R Block Office located on 1020 Grosscup Avenue.
Remember that if you fail to pass the exam within 90 days of applying for licensure with the West Virginia Board of Respiratory Care you will need to start the application process over from the beginning.
---
Step 4. Apply for a West Virginia Respiratory Therapist License
To apply for a full West Virginia respiratory therapist license you will need to submit a completed application packet to:
West Virginia Board of Respiratory Care
PO Box 40329
Charleston, WV 25364
A complete application will include:
$200 application fee
Notarized copy of your official student transcripts from the school where you completed your respiratory therapist education
Proof that you are currently certified by the National Board for Respiratory Care – this happens as soon as you pass the Certified Respiratory Therapist exam
Once you initially submit an application you will have 90 days to submit any additional materials the Board requests.
---
Step 5. Renew Your West Virginia RT License
You will need to renew your license every year by January 1st. You can do this by submitting a renewal form that includes a $65 renewal fee.
Renewal forms are mailed out on October 25th. You can also find an electronic copy of the renewal form on the West Virginia Board of Respiratory Care's website starting November 1st.
If you renew your license in November you will receive a $10 early renewal discount. It is important to renew your license on time because once it expires you will not be legally permitted to practice in West Virginia and you must submit a new application along with a $200 application fee.
Along with a renewal form and fee, you will also need to complete a continuing education report. This is to account for having completed at least 20 continuing education units (CEUs) over a two-year accrual period. This must be submitted in even-numbered years, even though you will need to renew your license every year.
You can earn CEUs by completing activities that further your knowledge and understanding of respiratory care, which are not part of your normal job or education requirements. CEUs can include:
Courses from colleges and universities that pertain to respiratory therapy
In-service trainings with healthcare providers such as:
Hospitals
Rehabilitation centers
Long-term care facilities
Pre-approved CEU providers
Up to one half of your CEUs can be obtained through home study courses that are approved by national respiratory therapist organizations
Respiratory therapists in West Virginia hold the responsibility of self-identifying areas in which they need to improve, and choosing their CEUs accordingly. A continuing education unit is considered to be 50 minutes of contact time in a relevant educational activity. If you earn more than 20 CEUs during a two-year accrual period, you will be permitted to carry over up to six of these CEUs into the next two-year accrual period.
Respiratory therapists who have only completed an associate's degree have a great potential to expand their professional qualifications while at the same time completing their license renewal requirements. Earning a bachelor's of science degree that focuses on respiratory therapy is one way of doing this. Having a bachelor's degree or higher can provide respiratory therapists with several advantages, such as:
Improved competitiveness when being considered for initial employment and promotional opportunities
Greater overall career options and flexibility
Increased knowledge in the medical field that can translate into improved patient results and recovery
Greater level of professional marketability
Increased opportunity to practice in a specialized field of practice or earn an advanced certification
Resources for West Virginia RTs
You can find additional resources about news in the respiratory care field, legislative updates, employment opportunities, CEUs, and networking opportunities through organizations such as:
As you begin searching for respiratory therapist jobs in West Virginia, good starting places of inquiry tend to be the largest employers of these professionals in the state, some of whom include:
West Virginia University Hospitals in Morgantown
Charleston Area Medical Center
Saint Mary's Medical Center
Fairmont General Hospital
Saint Francis Hospital in Charleston
Roane General Hospital in Spencer
Monongalia County General Hospital in Morgantown