In the coming years, respiratory therapists working in Wisconsin can expect to experience an increase in demand for their services, and strong salary prospects. Last year the average annual salary among the state's 1,970 respiratory therapists was calculated at $56,600, a full $10,000 above the average salary for all workers in Wisconsin.
<!- mfunc feat_school ->
Featured Programs:
Sponsored School(s)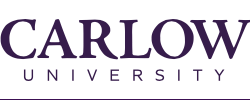 <!- /mfunc feat_school -><!- mfunc search_btn -> <!- /mfunc search_btn ->
The Respiratory Care Practitioners Examining Council is the agency responsible for determining if your application for licensure meets the requisite standards. The Council will issue your license in conjunction with its affiliate agency, the Wisconsin Medical Examining Board. Both of these agencies fall under the umbrella of the Wisconsin Department of Safety and Professional Services.
To become a respiratory therapist in Wisconsin, you will need to complete the following steps:
---
Step 1. Earn a Degree in Respiratory Therapy
One of the main requirements for RT licensure in Wisconsin is an associate's degree (AS) from an approved respiratory therapist school. The Commission on Accreditation for Respiratory Care (CoARC) is responsible for qualifying respiratory therapist training programs that meet the standards of the Wisconsin Medical Examining Board. There are seven CoARC-approved AS respiratory therapy degree programs in Wisconsin.
<!- mfunc feat_school ->
Featured Programs:
Sponsored School(s)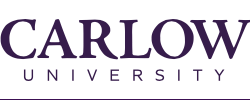 <!- /mfunc feat_school -><!- mfunc search_btn -> <!- /mfunc search_btn ->
As you research the academic program you are going to complete, you will find that all respiratory therapy degrees have certain common core courses, such as:
Anatomy and physiology
Medical terminology
Biology – human biology and microbiology
Respiratory therapeutics
Respiratory and cardiac physiology
Respiratory life support and airway management
Respiratory care in infants, children, and the elderly
Ethics and professional responsibilities for respiratory therapists
Respiratory therapist clinical program or practicum
Many respiratory therapists choose to go beyond the minimum requirements and earn a bachelor's degree that includes an emphasis in respiratory therapy. Earning a bachelor's degree can offer several advantages:
Increased qualifications and competitiveness when applying for initial employment
Stronger foundation in respiratory care
More career options for promotion and specialization
---
Step 2. Consider a Temporary Respiratory Therapist Certificate
There are two types of temporary licenses available to prospective respiratory therapists:
New graduate temporary certificate
Out-of-state temporary certificate
New Graduate Temporary Certificate
You can be eligible for the new graduate temporary certificate if you:
Have completed a CoARC-approved two-year respiratory therapist education program
Have passed the Wisconsin Statute and Rules examination
Are scheduled to take the Certified Respiratory Therapist (CRT) exam
Have found a Wisconsin-licensed respiratory care practitioner or physician who is willing to supervise you while you practice on your temporary certificate
If you practice under this type of temporary certificate you will need to be endorsed by your supervisor each month, and you may not renew your certificate which is valid for up to one year.
Out-of-State Temporary Certificate
If you are already a licensed respiratory therapist in a different state you can be eligible for a temporary Wisconsin certificate if:
You graduated from a CoARC-approved respiratory therapist program
You have passed the required tests for licensure in Wisconsin
The Wisconsin Medical Examining Board reviews your qualifications and determines these are satisfactory for a temporary certification
This type of certificate will allow you to practice as a respiratory therapist while your application for full licensure is processed and you complete any additional requirements. An out-of-state temporary certificate may not be renewed and is valid for three months.
---
Step 3. Pass the Required Exams
To become a fully licensed respiratory therapist in Wisconsin you will need to pass two examinations:
Wisconsin Statute and Rules examination
Therapist Multiple-Choice (TMC) Examination (Certified Respiratory Therapist (CRT) examination)
Wisconsin Statute and Rules Examination
The Wisconsin Statute and Rules exam is designed to make you familiar with the laws the govern the practice of respiratory therapists. This is an open-book test whose passing score is 85 percent. You can find the exam's content material in Wisconsin's statutes and administrative code books, with specific questions on the exam being taken from:
MED 10
MED 14
MED 20
SPS 7
Chapter 146
Chapter 440
Chapter 448
Chapter 961
You can take the exam by going to Wisconsin's testing webpage and choosing the option for Test Launching, then selecting GSP as your instructor. You will technically complete this test after you have submitted your application for licensure to the Wisconsin Medical Examining Board, which will issue you a username and password you can use to login to take the Statute and Rules examination. Note that to take this test you must be using Microsoft Internet Explorer version 4.0 or later, and you cannot take the test using a Macintosh (Mac) computer.
Certified Respiratory Therapist (CRT) Credential
The Therapist Multiple-Choice (TMC) Examination leading to the Certified Respiratory Therapist (CRT) exam is administered by the National Board for Respiratory Care (NBRC).
You will have three hours to complete the exam, which is made up of 160 multiple-choice questions taken from three main categories:
Quality control, infection control, and equipment manipulation
Patient recommendations and data evaluation
Initiation and modification of therapeutic procedures
You can register online to take the exam, which is offered at two Applied Measurement Professionals testing centers in Wisconsin:
601 South Military Avenue in Green Bay
2108 Silvernail Road near Milwaukee in Pewaukee
---
Step 4. Apply for a Respiratory Care Practitioner License
Once you have completed the steps up to this point you will be ready to fill out an Application for Licensure to Practice Respiratory Care. A complete application will also include:
The fees associated with your application are as follows:
$75 for an initial licensing fee
$75 for the Statute and Rules Examination
$10 additional for a temporary license
You can mail your completed application documents to the Medical Examining Board via the Wisconsin Department of Safety and Professional Services at PO Box 8935 in Madison, zip code 53708-8935. Once your application is received it usually takes between 7-10 business days to process, and at peak times may take up to 15 business days.
While you are waiting for an email that will notify you of any missing documents or of the issue of your license, you can check the status of your application online. One hour after you receive an email notifying you that your license has been issued you can print your e-credential online, at which point you will be qualified to work in respiratory therapist jobs across Wisconsin as a fully licensed professional.
The Wisconsin Department of Safety and Professional Services is in the process of offering licensure applications online. While you are not currently able to apply for respiratory therapist licenses online, you can always check the DSPS website to see if this application has been updated to be offered online.
---
Step 5. Renew Your Wisconsin License
Your Respiratory Care Practitioner License is valid for two years, and you must renew this by June 30th of even-numbered years. You can renew your license online, and the renewal fee is $141. As part of your online renewal you will need to complete a Certificate of Legal Status that attests you are in full compliance with all laws pertaining to respiratory therapists.
As professionals become more experienced as respiratory therapists many choose to continue to add to their academic qualifications with a bachelor's degree (BS) or more advanced degree in a field that is related to respiratory care. Having an advanced degree can qualify professionals for specialist certifications in respiratory therapy and open up additional doors in one's career progression. Having at least a bachelor's degree in a respiratory care field can also improve job security, increase one's yearly salary, and provide a strong professional foundation that can translate into improved patient care and recovery.
As you research the licensure process for respiratory therapists in Wisconsin it can also be helpful to make employment inquiries early on in the process. Some of the largest employers of respiratory therapists in Wisconsin include the following:
University of Wisconsin Hospital and Clinics in Madison
Froedtert Hospital and the Medical College of Wisconsin in Milwaukee
Aurora Saint Luke's Medical Center in Milwaukee
Wheaton Franciscan-Saint Joseph in Milwaukee
Aurora West Allis Medical Center
Mayo Clinic Health Eau Claire
Aspirus Wausau Hospital
Ministry Saint Joseph's Hospital in Marshfield
Meriter Hospital in Madison