Respiratory therapists in Wyoming are part of the one of the state's fastest growing sectors. The average salary among these allied health professionals was $54,710 in 2013. Choosing to pursue a career in this field can provide a comfortable level of income, mobility, and satisfaction, as the skilled care a respiratory therapist offers can make the difference between life and death. The most recent statistics from the Bureau of Labor Statistics reveal that last year there were 240 respiratory care professionals working at locations across the state.
<!- mfunc feat_school ->
Featured Programs:
Sponsored School(s)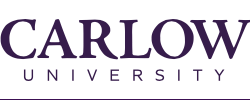 <!- /mfunc feat_school -><!- mfunc search_btn -> <!- /mfunc search_btn ->
To become a respiratory therapist in Wyoming you will need to meet the requirements for licensure as maintained by the state's Board for Respiratory Care:
---
Step 1. Earn a Degree in Respiratory Therapy
To become eligible for full RT licensure in Wyoming, you will need to earn at least a two-year associate's of science (AS) degree in respiratory therapy. To result in eligibility for Wyoming licensure, the program you choose must be accredited by the Commission on Accreditation for Respiratory Care (CoARC).
In addition to the single accredited respiratory therapist school in Wyoming, there are additional approved respiratory therapist training programs in neighboring states and across the country.
<!- mfunc feat_school ->
Featured Programs:
Sponsored School(s)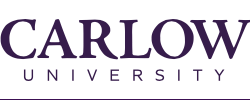 <!- /mfunc feat_school -><!- mfunc search_btn -> <!- /mfunc search_btn ->
As you complete a CoARC-approved respiratory therapy program in Wyoming, you can expect to take the following courses:
Cardiopulmonary anatomy and physiology
Respiratory therapy lab
Respiratory therapy pharmacology
Respiratory therapy pathophysiology
Respiratory neonatology and pediatrics
Respiratory therapy simulations
Respiratory therapy practicum and clinical experience
Many prospective professionals in this field choose to earn a bachelor's degree that includes a focus in respiratory therapy, going beyond just the minimum requirements. This can be advantageous for several reasons, notably that you will be more competitive as you pursue available jobs.
---
Step 2. Consider Obtaining a Temporary Permit
Before you become fully licensed you may wish to consider obtaining a temporary permit. This will allow you to practice as a respiratory therapist under close supervision while you complete any remaining licensure requirements, or wait for your application for licensure to be processed. There are two ways you can become eligible for a temporary license:
If you are currently licensed as a respiratory therapist in a different state, and have been practicing as such within the past six months, you can apply for a temporary permit by submitting a notarized Employer Statement along with your initial application for licensure.
If you are a current student in a respiratory therapy education program, you can apply for a temporary permit by submitting a statement from your registrar or program director stating your expected graduation date.
A temporary permit is valid for up to six months, and may be renewed once for an additional six months. If you are issued a temporary program on the basis of being a student and you do not graduate from or fail your program, your permit will become immediately invalid.
---
Step 3. Pass the Certified Respiratory Therapist (CRT) Exam
Wyoming state law requires you to achieve one of the following credentials to become licensed in the state, both of which are administered by the National Board for Respiratory Care (NBRC):
The Therapist Multiple-Choice (TMC) Examination required for the minimum level Certified Respiratory Therapist (CRT) credential will evaluate your knowledge pertaining to the field of respiratory care, with questions being taken from three main subject areas:
Initiation and modification of therapeutic procedures
Infection control, quality control, and manipulation of respiratory therapy equipment
Patient data evaluation and recommendations
The exam itself is comprised of 160 multiple-choice questions that you will have three hours to complete. You can register online to take the exam at three Applied Measurement Professionals testing centers located throughout Wyoming:
2635 East 2nd Street in Casper
3806 Dell Range Boulevard in Cheyenne
Western Wyoming Community College's Green River Center at 1 College Way, Room 106 located in Green River
---
Step 4. Apply for Licensure with Wyoming's Board for Respiratory Care
Before you submit an application for licensure with the Board, make sure you can meet the following additional minimum requirements:
You are at least 18 years of age
You have no convictions for felonies or misdemeanor crimes of moral turpitude
You have graduated from high school or an equivalent program
Once you have met the respiratory therapist requirements up to this point you will be ready to apply for licensure with Wyoming's Board for Respiratory Care. You can do this by submitting a completed application with the appropriate application fee:
$100 for a full license
$40 for a temporary permit
A complete application will include your official transcripts from the respiratory therapy program you completed as well as official verification that you have passed either the CRT or RRT exam. You must arrange to have both these items sent to:
State of Wyoming
Board for Respiratory Care
Emerson Building Room 104
2001 Capitol Avenue
Cheyenne, WY 82002
Out-of-State Candidates
If you are currently a licensed respiratory therapist in another state you can apply for a license to practice in Wyoming through endorsement. You can be eligible for licensure through endorsement if the credentials and qualifications you earned for licensure in your home state are equivalent to those required in Wyoming. There are two ways you can demonstrate this to Wyoming's Board for Respiratory Care:
By submitting proof of your current license for evaluation by the Board
By holding current credentials as a Certified Respiratory Therapist (CRT) or Registered Respiratory Therapist (RRT)
---
Step 5. Renew Your Wyoming Respiratory Therapist License
Your respiratory therapist license expires every year on October 31st. You can renew this by:
Paying a $50 renewal fee
Completing an application for renewal
Verifying that you have met your continuing education requirements
Your continuing education obligations are as follows:
You must obtain at least eight contact hours of continuing education every year
Up to four of these hours may be obtained through education in any of the following:
Advanced Cardiac Life Support (ACLS)
Pediatric Advanced Life Support (PALS)
Neonatal Resuscitation Program (NRP)
Continuing education may not be earned for basic CPR training
If you complete more than eight hours of continuing education in a year's period you will not be permitted to carry this over to the next renewal period
All of your continuing education must be sufficiently intellectual or practical and improve your competence as a respiratory care practitioner. You can also earn continuing education contact hours by completing relevant college or university education, and credit is awarded at the rate of one semester credit being equal to 15 contact hours of continuing education.
Many respiratory therapists in Wyoming choose to complete a bachelor's degree in science that focuses on respiratory therapy as a way of both improving their professional qualifications and fulfilling their continuing education requirements. Earning a bachelor's of science (BS) degree or higher can also improve your career prospects, job security, and professional results as demonstrated by improved care of your patients. As the job market for respiratory therapy becomes more competitive having an advanced degree in your field will also give you a leg up when it comes to applying for more specialized and advanced positions within your profession.
Respiratory Therapist Resources in Wyoming
As you become more developed in your career as a respiratory therapist you may consider reaching out to your fellow colleagues through professional organizations. Joining one of these can offer benefits such as:
The latest national and Wyoming legislative developments in the field of respiratory therapy
Professional contacts and networking opportunities
Employment information and opportunities
Access to continuing education opportunities
One of the main professional organizations for respiratory therapists in the state is the Wyoming Society for Respiratory Care (WSRC).
As you begin researching the licensure process for respiratory therapists in Wyoming and career opportunities, it can be helpful to also make initial inquiries into some of the state's largest employers of respiratory therapists. These include the following:
Cheyenne Regional Medical Center
Mountain View Regional Hospital in Casper
Platte County Memorial Hospital in Wheatland
Saint John's Medical Center in Jackson
Powell Valley Hospital
Evanston Regional Hospital
Ivinson Memorial Hospital in Laramie
Memorial Hospital of Converse County in Douglas
Sheridan Memorial Hospital
West Park Hospital District in Cody